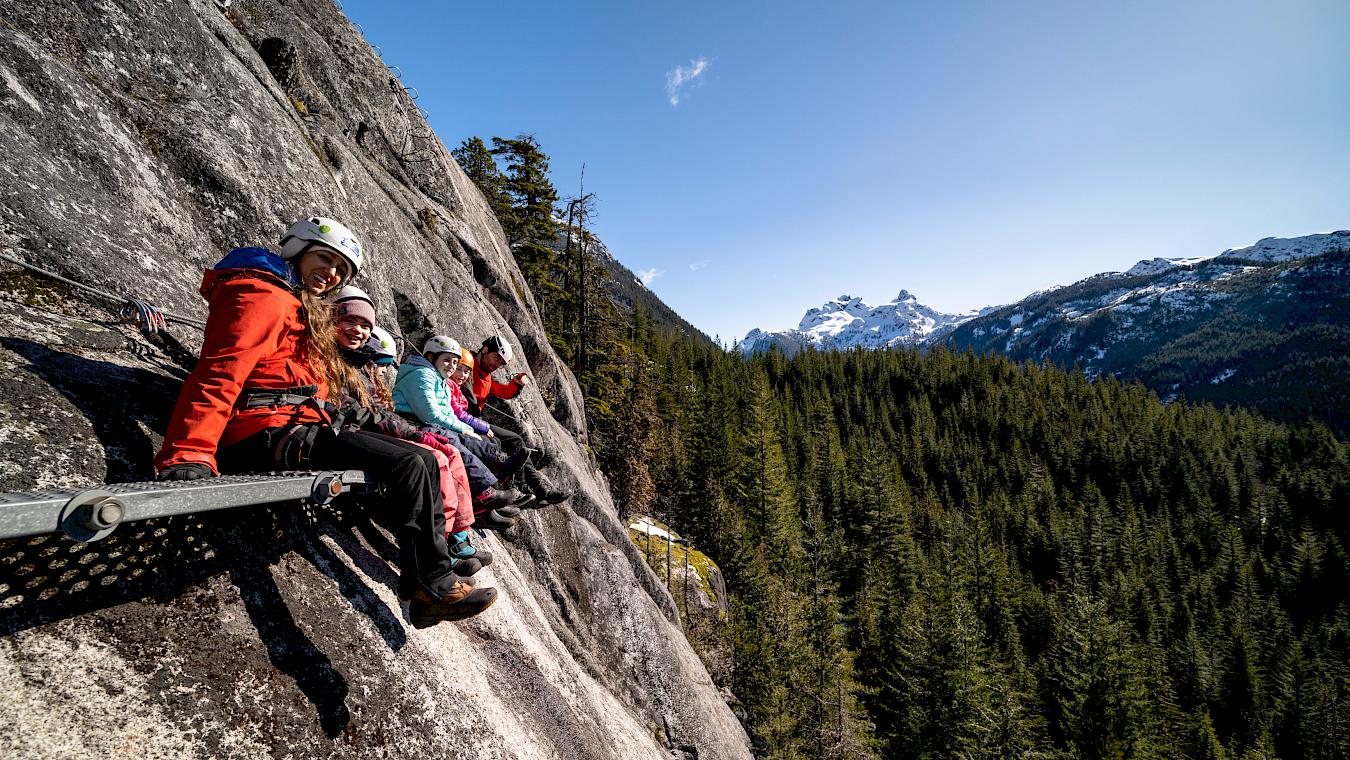 Via Ferrata

TAKE YOUR SEA TO SKY EXPERIENCE TO NEW HEIGHTS!

Your journey begins at the top of the Sea to Sky Gondola, where you will be fitted with a climbing harness and helmet. Your guide will lead you on a short hike through a beautiful old-growth forest to a stunning viewpoint high above Howe Sound. The Via Ferrata route starts where the guide clips you into the safety cable and your adventure begins!

You will traverse a catwalk, cross suspended bridges, and ascend glacier-worn granite slabs using the steel rungs and the fixed cable system. Finally, the route completes with a spectacular finish near the viewing deck of the Summit Lodge.
TOUR DETAILS
Just about anyone can enjoy the Squamish Via Ferrata. It's a thrilling adventure and no experience is needed. You are clipped into a safety cable and use rungs that make it as easy as climbing a ladder.
Rated as #1 by Explore Magazine! Enjoy the awe-inspiring views of the ocean and the mountain peaks. This is an adventure you will talk about for years to come! It is one of the best activities to do in Squamish.