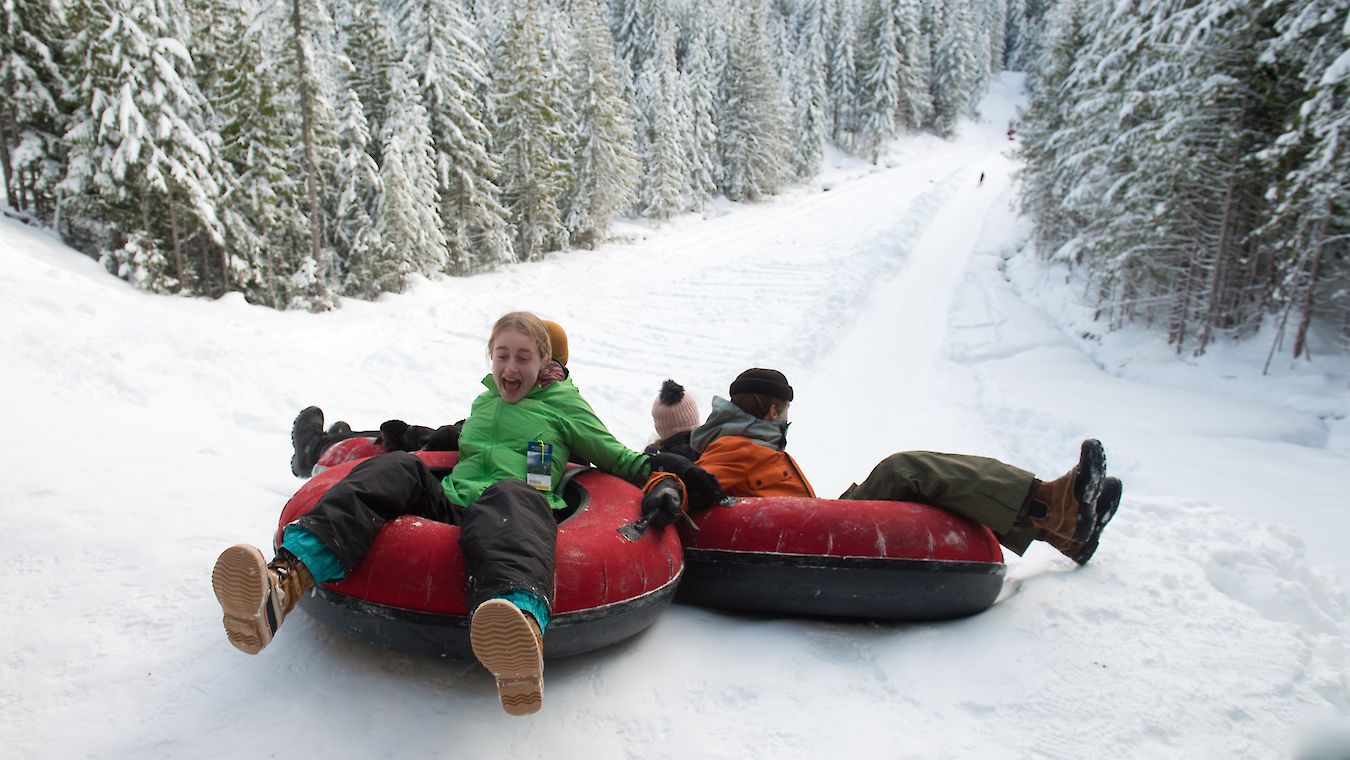 Tubing

Fun for the whole family!
Enjoy old-fashioned tubing at the Sea to Sky Gondola
Next to the Wonderland Lake Loop, about a 5-minute walk from the Summit Lodge, the tube park offers sliding fun for all ages. The tube park viewing platform is a great place to watch all of the action if you are not tubing. Close your day with a cup of hot chocolate or soup in our Summit Lodge before boarding the gondola to return to the base.
Cost: $5, which includes unlimited access within tube park hours. Slide down and walk-up.
Last rental: 3pm
Our Tube Park is open 7 days a week once conditions permit. Please visit our Daily Conditions for the latest trail conditions and winter activity report. Tube Park tickets can be purchased at Guest Services or at the Summit Gift Shop.*
Restrictions and Recommendations
Please Note: No other toboggans or sliding devices are permitted in the tube park or at the summit of the Sea to Sky Gondola.
Children under 12 must be accompanied by an adult, must be taller than 105 cm (42 inches) and must be able to hold onto both handles on the tube.
Everyone in the tube park is required to purchase a ticket, and the ticket must be attached securely to outerwear.
Good footwear is essential, and it is recommended to wear waterproof clothing.
Helmets are not required; however, we recommend them.