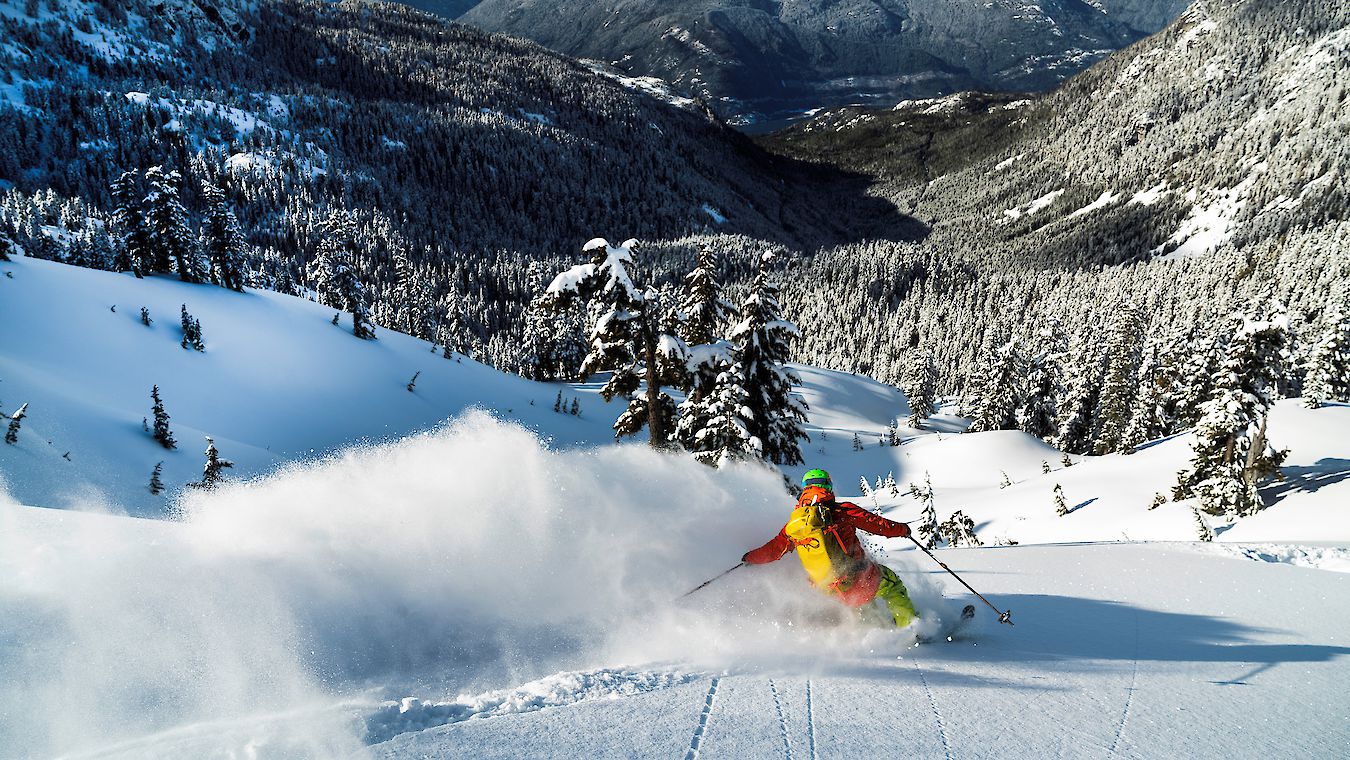 Ski Touring

Access to Some of the Best Terrain
Please be aware that this terrain is in the backcountry and is not patrolled by anyone from the Sea to Sky Gondola.
The Sea to Sky Gondola has adopted a policy in which skis and snowboards will not be loaded on the gondola on days in which Avalanche Canada, in their public avalanche advisory, deems the zone known as 'South Coast' to be rated as 'high' or 'extreme'. We do this to support our local Search & Rescue and not add additional burden to their already challenging role.
Here is the current Avalanche Forecast for the Sea to Sky region:
Visit Avalanche Canada for all of the details.
The terrain around and on Sky Pilot, Co-Pilot, Skyline Ridge and Goat Ridge is NOT for beginner or inexperienced ski tourers. This terrain is complex in nature with many steep alpine bowls, first-growth forests, pillow lines and extreme couloirs. The Shannon Creek watershed offers over 1300 hectares (+3000 acres) of new terrain. With up to 1100 m of vertical and four alpine bowls, there is no shortage of terrain to explore. Access is via the Backcountry Access Road.
Sea to Sky Gondola does not perform snow safety assessments and does not rate the avalanche hazard in the backcountry. All information shared on the website and social media sites is via Avalanche Canada.
Every backcountry user MUST be well prepared and travel with other experienced backcountry users. When entering the backcountry every member of your group should have The Essentials and be wearing a transceiver (and know how to use it), carry an avalanche probe, and a shovel. Make sure you know the last gondola download time and plan to be back WELL BEFORE. Backcountry users must also understand that severe weather can change our download time and thus you should always be prepared to ski down the service road.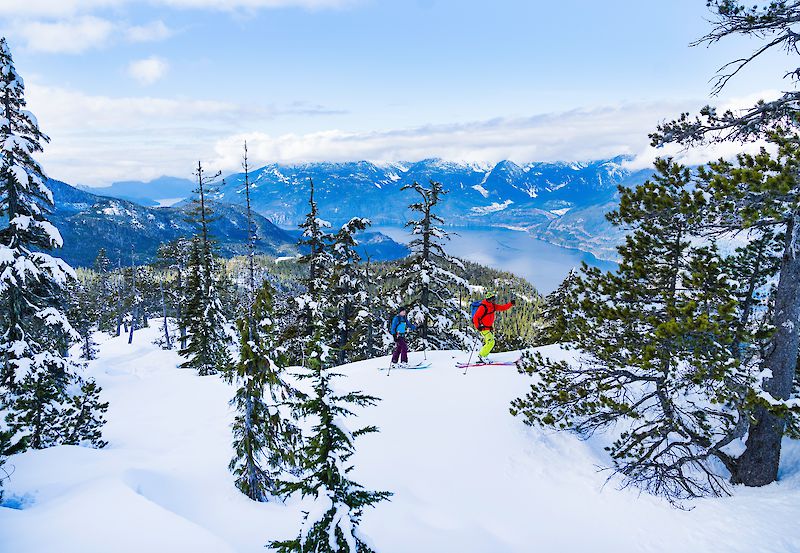 Backcountry
Endless options for the experienced!
Tips for Ski Touring:
Dress appropriately.
Never ski alone.
Always carry an avalanche transceiver and have demonstrated ability to use it.
Always bring a shovel.
Consider bringing a saw to cut through fallen trees.
Always carry an avalanche probe.
Be aware of the difficulty of the terrain and your maximum ability.
Have knowledge of what to do if you find yourself or someone else in an avalanche.
Always check local avalanche conditions before going.
Be aware of this winter's snowpack layers.
Know the recent snowfall.
Know the current weather conditions (temperature, snowfall, and visibility).