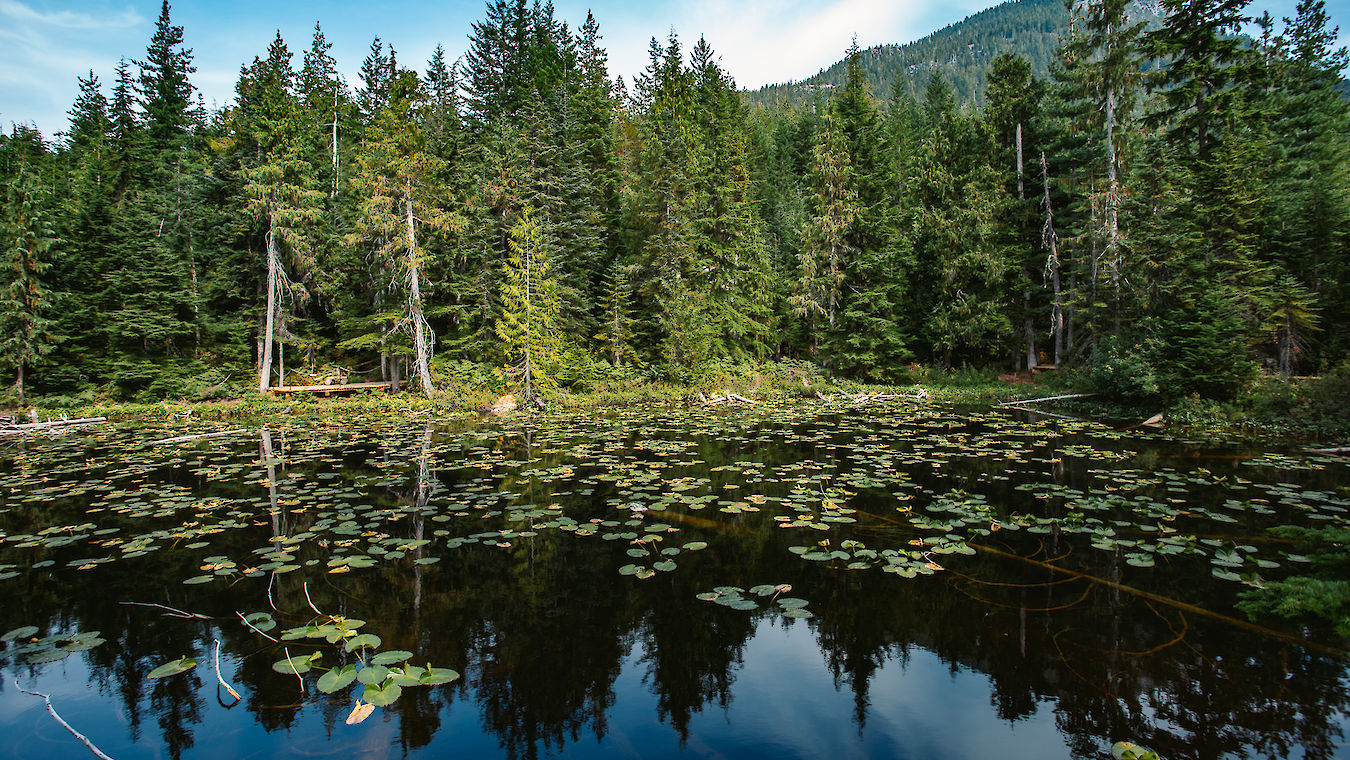 Wonderland Lake Loop
When entering the Wonderland Lake Trail, hikers are asked to stay to the left-hand side of the trail and maintain physical distance from other hikers. Portions of the trail will be one-way only. Please stay on the marked trail and respect all closures.
A True Nature Trail
The trail begins off of the Backcountry Access Road. Turning right into the forest, the trail meanders along granite rock bluffs, open meadows and vibrant coastal forest. Several viewpoints are scattered along the trail offering great views of the Summit Lodge, Sky Pilot and Co-Pilot Mountains as well as Goat Ridge and making the perfect spot for a photo or a quick snack break.
Further into the trail is Wonderland Lake, a small lake dotted with lily pads and surrounded by wildflowers and Alaskan Blueberry. Here, the trail turns to a stunning boardwalk that encircles the lake. The Wonderland Lake Loop provides a real glimpse into the rich flora and fauna of the local ecosystem and at 30 to 60 minutes for the entire loop, it is the perfect intermediate hike for those wanting a new trail to explore at the Summit of Sea to Sky Gondola.