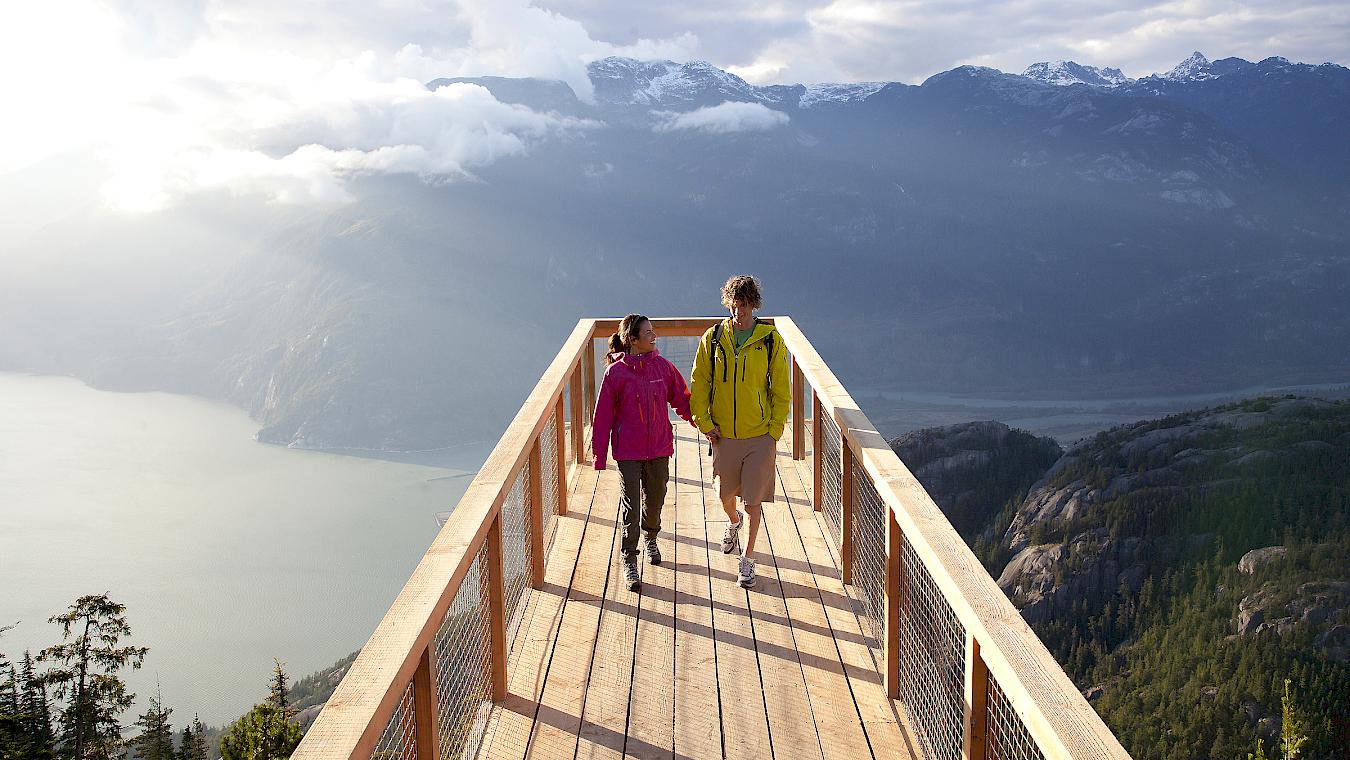 Panorama Trail
An adventure the whole family can enjoy!
This 1.3 km loop trail takes you through coastal forest, Alaskan blueberry bushes, and granite outcroppings. Viewpoints with handcrafted cedar benches dot the trail for rests with a view. The Panorama Trail has an easy elevation grade of approximately 8-10%, allowing people of all ages and fitness levels to complete it in under an hour.
Halfway through the trail is the Chief Overlook Viewing Platform: a cantilevered deck that juts out over a sheer drop and offers majestic views of the ocean and surrounding mountains. The Panorama Trail is open year-round. During the winter months, you will need snowshoes to access the trail.