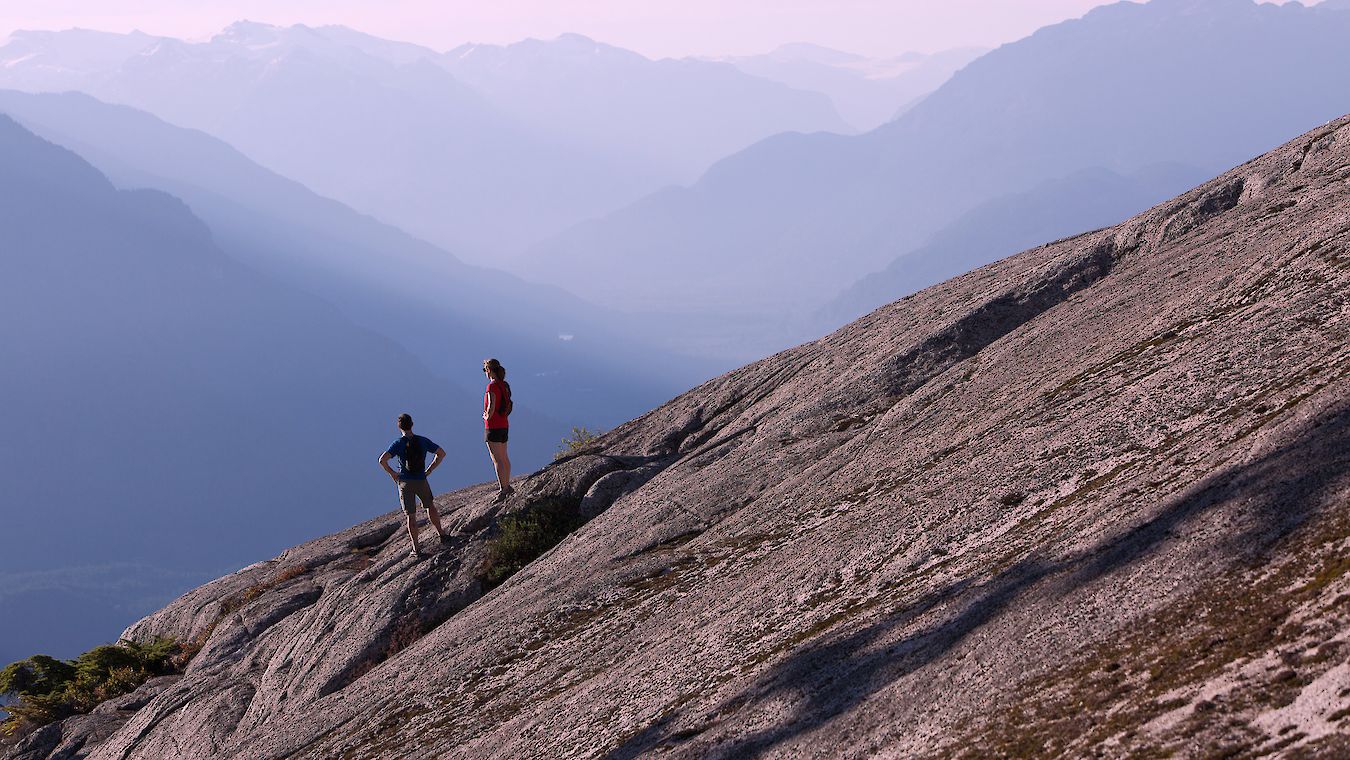 Al's Habrich Trail
Al's Habrich Trail is our flagship backcountry hiking trail. Sweeping, epic views of Howe Sound, Sky Pilot, and Mount Habrich itself, this trail weaves through old-growth forest, ancient glacial formations, creeks, and waterfalls and offers a half to full-day excursion for those seeking a little more from their hike. Dotted with granite outcroppings, sub-alpine meadows, and the picturesque Neverland Lake, Al's Habrich Trail is not to be missed. The marked trail finishes at marker #66 and 'End of Marked Trail' sign at Neverland Lake.
Access is via the Backcountry Access Road, taking an uphill left road after Klettergarden Cliff and then continuing up past the water reservoir. Follow the marked signs to the start of Al's Habrich Trail and cross Olesen Creek. The trail climbs steeply and weaves its way around ancient forest and granite slabs to Neverland Lake.
Our newest addition to this trail, the Neverland Loop Trail begins just before Neverland Lake on Al's Habrich Trail and forms a loop that winds its way up through ancient, old-growth coastal forest to a pair of waterfalls called Neverland Falls. There are a couple of swimming holes here to escape the summer heat. The trail meanders back to Al's Habrich trail.