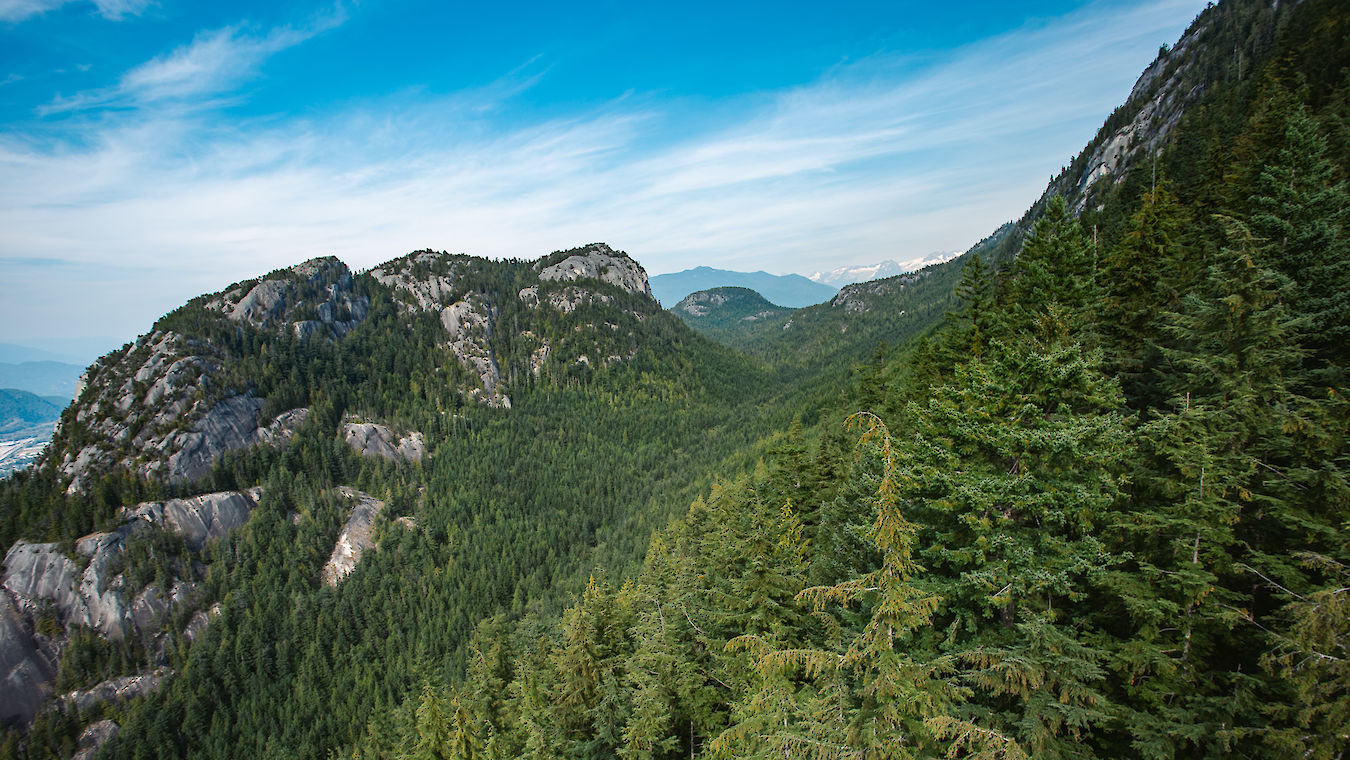 Join Our Team
We are Squamish's Gondola, and we have some exciting positions available on our team!
If you love Squamish and would like to be a part of a team that's foundation is built upon its strength, determination, and resilience, come and join us!
Enjoy the beauty and natural wonder of everything that makes the Sea to Sky Gondola what it is. If you love people and are passionate about customer service and providing an exceptional guest experience each and every time, you'll love being here!
We have full-time, part-time, year-round, seasonal, and volunteer roles available. Just about something for everyone!
Applications for employment are now open, and we look forward to meeting you!
PERKS OF WORKING WITH US:
Competitive wages – above minimum wage
Suitable positions for every age, skillset, and availability
Employer paid extended health and medical benefits (including spouse & dependents) after 3 months for year-round positions, and after one year for seasonal employees*
Employer and Family Assistance Program, including CBT
Family pass (spouse/common-law, 2 children living at home under 19 years of age)*
Daily discounts for friends and family tickets, 25% discount for family F&B if you share a meal with them
Discounts on Food and Beverage (per diem for F&B staff on days you work), 50% off for other departments when you work
Discounts in Retail (25%)
Working with amazing people from all over the world
Fun staff events (climbing, paddle boarding, games night, biking, etc.)
Epic views of Howe Sound and access to amazing hiking trails and outdoor recreation
Pro deals for gear and services/businesses around town
Subsidized housing in newly built condos and townhouses (below market rates and NO bunk beds!)
*taxable benefit
---
YEAR ROUND OPPORTUNITIES:
Our team is excited to welcome some new faces and provide great service to our guests. Year round positions are eligible for extended health benefits after 90 days.* taxable benefit
Click on each job title for the full job description
Reporting to the Catering Chef and Executive Chef, the Sous Chef - Catering is a key role in the operation. They train, supervise and work with all cooks (Demi Chef, Line Cooks, Prep Cooks, Dishwashers), specifically those working in the Production and Catering event prep in order to prepare, cook and present food according to Sea to Sky Gondola's standard recipes.
Our Mountain Crew is responsible for general maintenance and clean-up of trails, landscaping, supporting operations and maintenance with general labour, and snow clearing in the winter.
As the Day Cleaner Lead Hand, you are a role model to the Cleaning team. Our Cleaning team are integral to the daily operations of the Sea to Sky Gondola and the cleanliness and sanitization of the facility is of utmost importance to us.
Retail Sales Associates are dedicated to providing outstanding service to our guests, demonstrating expertise in product knowledge, and maintaining a clean and comfortable store environment.
This role offers the opportunity to work in the Edge Bar, 900m above Howe Sound. From serving beer and wine, to our delicious cocktails, this role is perfect for a super friendly face to connect with our Team and Guests....
Our cleaners move throughout the facilities, while Guests are present, ensuring all areas remain clean and tidy. If you take pride in making things shine, and have an attention to detail, this role is perfect for you!
Our 3rd Cooks work in all food outlets of the Summit Lodge Food Service to prepare, cook and present food according to Sea to Sky Gondola's standard recipes. Our open line allows our cooks to engage with our guests and suggestively sell food and beverage products. All Kitchen Team Members help ensure proper receiving, storage (including temperature setting) and rotation of food products so as to comply with health department regulations.
---
AVAILABLE SEASONAL ROLES:
Click the job title for the full job description
Our Shuttle drivers safely and efficiently move team members from staff accommodation and satellite parking facilities to our Gondola Base. Their exceptional guest service skills, courteous demeanour, and sense of humour will provide team members with an enjoyable experience.
Our Catering Team Members work as a cohesive unit to make every event, large and small, memorable for our Guests. From setting up the venue to pouring wine and everything in between, this role is dynamic, fast paced and a great opportunity to gain events experience
Our Catering Team Members work as a cohesive unit to make every event, large and small, memorable for our guests.
Our Education Guides deliver transformative educational experiences that engage, thrill, and inspire young minds with hands on learning and interactive demonstrations. Our curriculum is designed to meet the British Columbia Ministry of Education's learning outcomes for each grade and to enhance learning and participation by bringing education to life. This is an "as needed" role when school, youth, or camp groups are visiting.
VOLUNTEER OPPORTUNITIES:
Are you looking to be involved in your community and have a passion for customer service and the outdoors? Join our team as a volunteer!