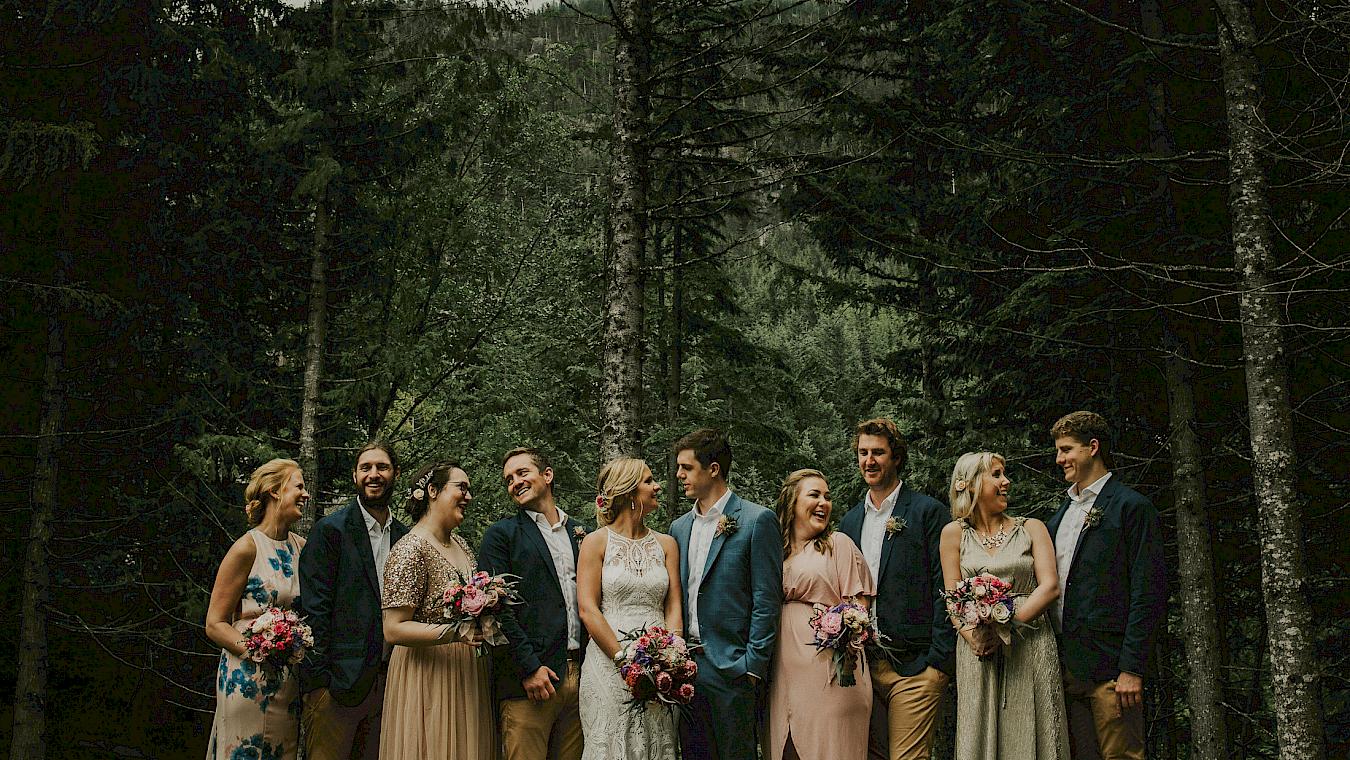 The Specifics

All the details to plan your special day
What is included?
Included in the venue rental: room set up, venue furniture, table settings, white linen, and votive candles (three per table).
Sea to Sky Gondola staff will provide and arrange the ceremony seating and signing table one hour prior to the ceremony.
When hosting a reception, you get access to the reception area three hours prior to your ceremony time. If you require earlier access, there is an additional hourly charge of $325 per hour. Earliest upload is the time we open to the public.
Planning assistance leading up to your event, as well as an on-site supervisor and service staff during your event. An accredited wedding planner is required for all weddings at the Sea to Sky Gondola.
Included in the venue rental is one complimentary site visit with a Sea to Sky Gondola events representative, as well as one unaccompanied rehearsal visit (with tickets for up to 10 people). Un-used tickets are not transferable to vendors on the event day. Tickets for any additional visits are available at a discounted rate.
Gondola tickets for your guests (up to the package maximum) and 6 vendor tickets. Additional vendor tickets can be purchased at a discounted rate. Unlimited vendor tickets are included when working with a preferred wedding planner.
Basic shipping requirements are included. Anything that does not fit in a regular gondola cabin can be shipped via the work carrier at a rate of $500 per load. Prior approval is required.
The Sea to Sky Gondola can accommodate fridge storage for your cake from the evening prior to your event, as well as the day of, free of charge. Any leftover cake must be brought down at the end of the event. Sea to Sky Gondola is not responsible for any cake left after the last download on the night of your event.
What is not allowed?
An accredited Wedding Planner is required for all weddings. They need to be onsite from set up starts until teardown is completed. All planners are required to provide us with a Certificate of Insurance (min. liability of $2,000,000) and proof of WCB coverage. We can provide you with a list of preferred planners to help you get started.
Confetti, balloons, fake rose petals, and non-biodegradable sprinkles are not permitted in the venue or outside. Open flame is only allowed in enclosed candle holders. For use of rose petals or bio-degradable alternatives, prior permission is required, and a cleaning fee may apply.
Any décor that involves heights, ladders, or installation/suspension of anything from the beams or ceiling must be done by Sea to Sky Gondola staff and an additional charge of $130 per hour will apply. Your wedding planner must consult with Sea to Sky Gondola staff on what is and is not allowed on walls and wooden beams.
Any forgotten décor must be inquired for within 72h after the event. Pick-up must take place no longer than five days after the event. The Sea to Sky Gondola is not responsible for any décor left behind.
Drones and drone photography are not permitted.
Alcohol service will conclude 30 minutes before the end of an event.
All guests must be on the gondola downloading by closing time. Wedding planners and vendors have one additional hour for tear down.
No outside food or packing up leftovers is allowed (except wedding cake).
What Else Do We Need to Know?
The awning on the Diamond Head Deck is available from spring to fall.
Parking is available on site and free of charge. Vehicles can stay parked overnight with pick-up before 10AM the following morning.
For plating of cake or arrangement of a dessert table or similar, an additional charge of $2.50 per person, will apply. If requiring facility space or Sea to Sky Gondola staff for arranging the table, the charge is mandatory.
Two weeks prior to your wedding we require a final vendor list, with load-in requirements and detailed inventory of all items being shipped. Large shipments need to be scheduled outside of regular hours of operation.
One week prior to your wedding we require a final seating plan and alphabetized guest list arranged in bubbles to facilitate distribution of tickets.

The Sea to Sky Gondola, Summit Lodge, and surrounding areas are entirely smoke and vape free.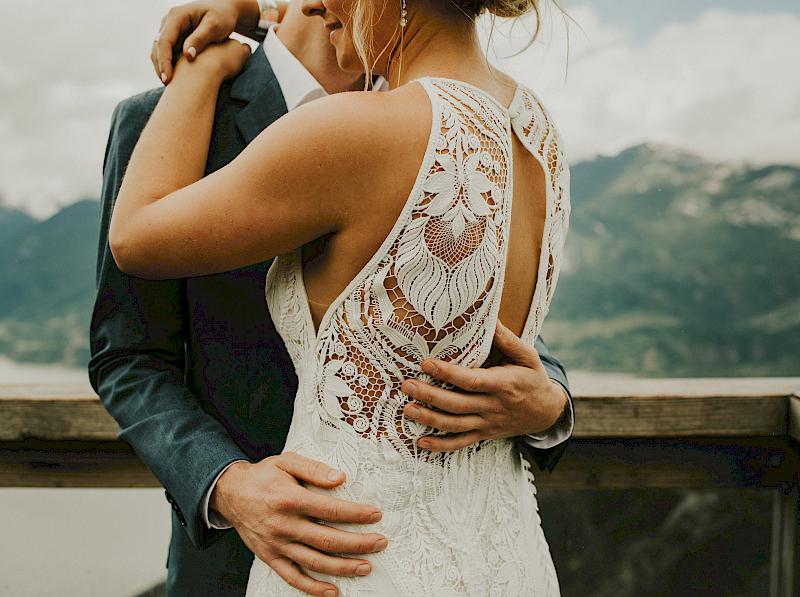 Wedding Inquiry
Get your dream wedding started. Planning a unique and unforgettable experience at the Sea to Sky Gondola begins here.