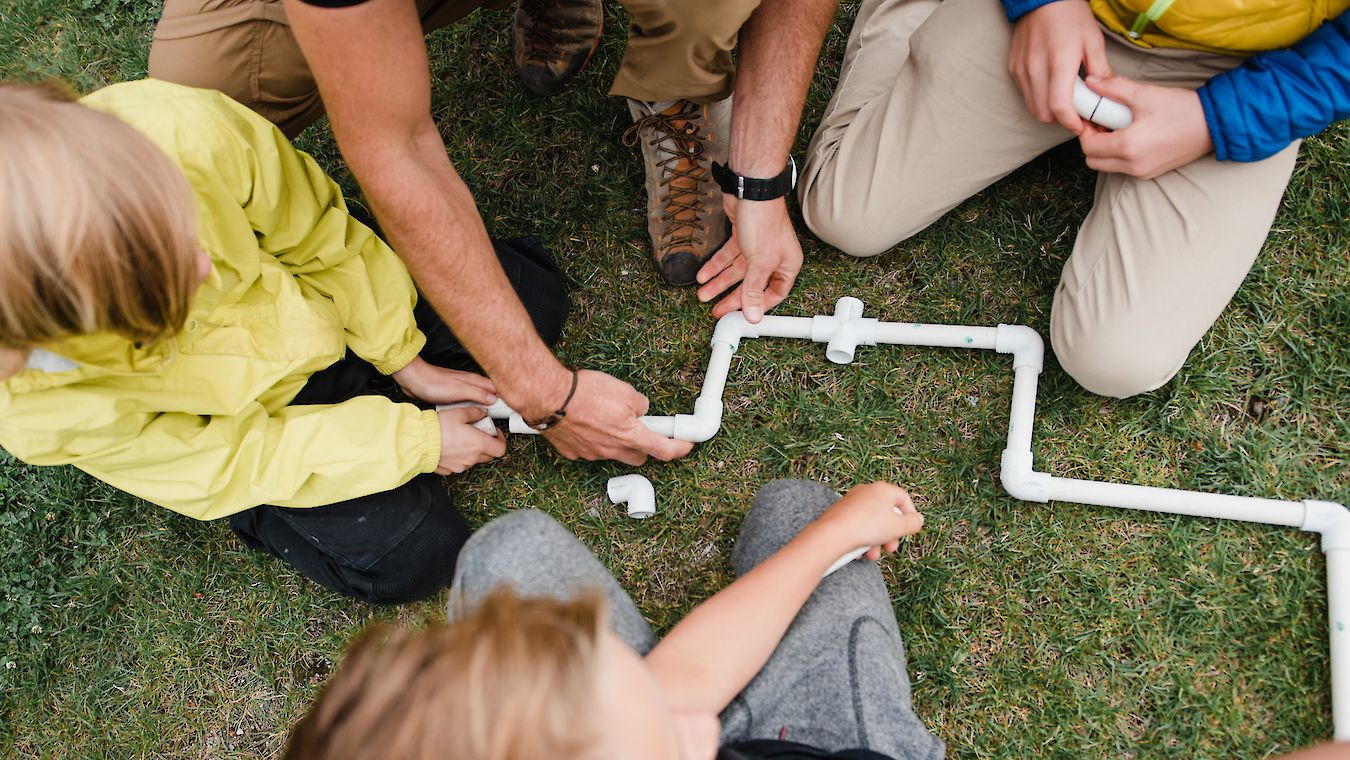 Junior Engineers

Grades K - 8
Putting minds in motion for students in kindergarten through grade eight.
Activities are designed to blend engineering, science and technology with hands-on experience and creative opportunities. These courses tackle some of the most interesting and innovative topics being studied within the fields of engineering, technology and applied science and offer students a unique look at the inner workings of the engineering marvel that is the Sea to Sky Gondola.
Grade K - 2: Force and Motion - How We Move
Get ready to delve into the world of movement! Students will look into the natural laws of basic movement and force and put the concepts into action with engaging experiments. We will look into what forces are being used to make the Sea to Sky Gondola move and change direction, experience the effects of changing the surface of an incline plane and challenge the students to prevent different movements from occurring by understanding the opposite force.
Grade 3 - 4: Building a Strong World - Arches, Domes and Triangles
What are some of the strongest structures in nature and how have humans recreated these formations? Students will look into identifying the shapes and materials that are part of natural and human-built structures and identify the ways in which these shapes help provide strength, stability and balance. Students will get a behind-the-scenes look at the different materials, shapes and forces used at the Sea to Sky Gondola and our spectacular suspension bridge and then put their newly learned understanding of shapes and materials to good use as they construct their own resilient structures.
Grade 5 - 6: Simple Machines - Having a Mechanical Advantage
Have you ever wondered how engineers help us travel faster, more efficiently and more comfortably? In this course we look into the mechanical advantage of simple machines including the lever, wedge, wheel and pulley and compare the advantages and disadvantages of various simple machines for different tasks. Students will examine the different ways in which the Sea to Sky Gondola uses simple machines and will experiment with building their own machines to move objects around a space.
Grade 7 - 8: Sustainable Energy - Engineering for the Real World
The future is yours! Students will take on the role of engineer, researcher and scientist in a program that challenges students to tackle 21st century problems with innovation and creativity. We will look into the different technologies and ventures that the Sea to Sky Gondola has utilized to keep operations sustainable and research ways in which we can continue to designing our operating systems, so that they use energy and resources sustainably.