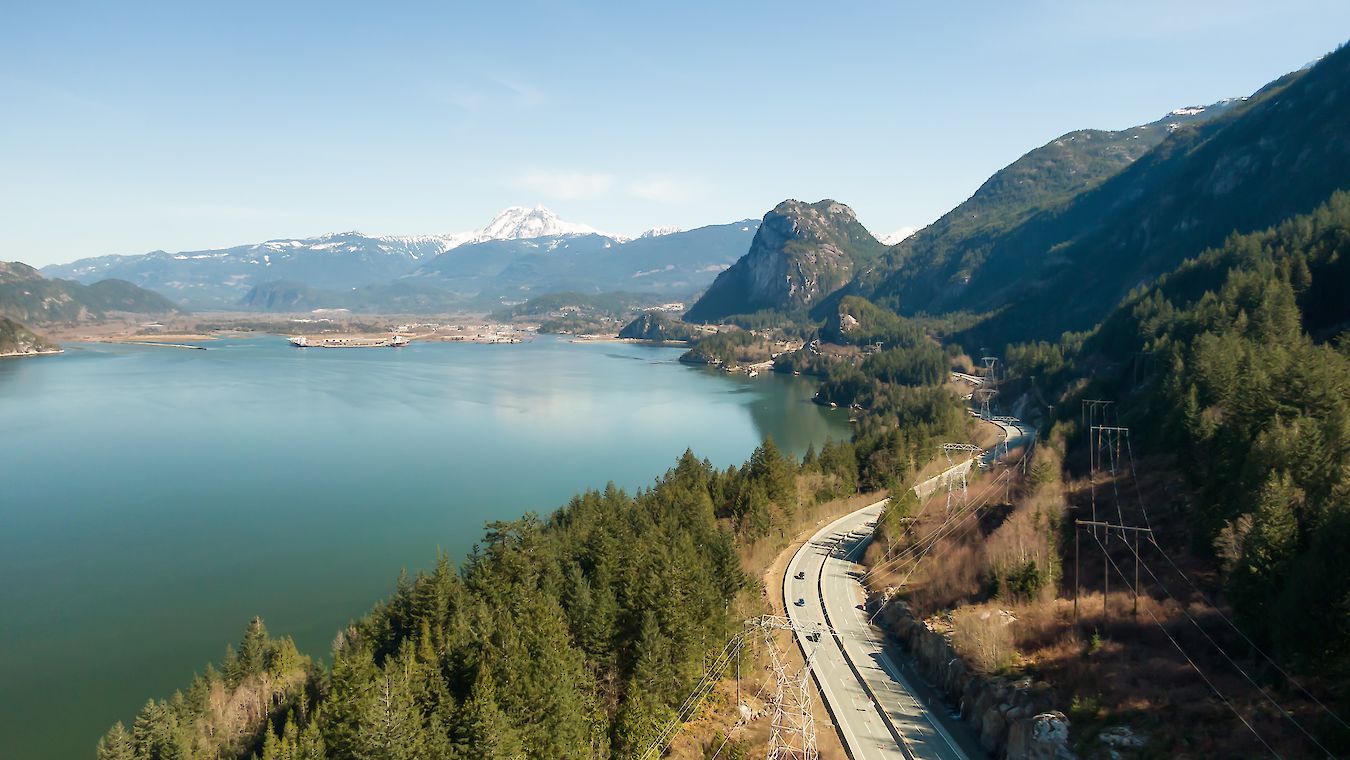 By Car
The world-famous Sea to Sky Highway is your route to come see us!
From Vancouver, enjoy the scenic 45-minute drive on the iconic Sea to Sky Highway to get to the Sea to Sky Gondola. The highway has many viewing points and interpretive storyboards (the Cultural Journey) on the history of the land and its deep ties with the Coast Salish Aboriginal People. The Sea to Sky Gondola is located 8 km north of Britannia Beach and 2 km south of Squamish just past Shannon Falls Provincial Park.
From Whistler, head south on the Sea to Sky Highway. Drive through Squamish and past the Sea to Sky Gondola. Turn around at the lights just past the gondola (Darrell Bay/Shannon Falls). Please note there is no left turn off the highway to the gondola heading southbound on the Sea to Sky Highway.
Parking
We have free short-term parking (1-3 hours) in the main lot at the base of the Sea to Sky Gondola. For long-term parking (over 3 hours), please use the overflow/long term lot located 600m south of the Gondola (see map below).
It is approximately a 1km walk from the Darrell Bay Parking Area to the base of the Sea to Sky Gondola. To access the walking trail, please cross the road to Shannon Falls Provincial Park and take the Shannon Falls Connector Trail following the signs that direct you to the Sea to Sky Gondola. Please DO NOT walk along the highway. In the busy summer months we operate a complimentary shuttle services from Darrell Bay to the base of the Gondola.