Dining And Food
Sky Pilot Eatery
The Sky Pilot Eatery offers nourishing soups, sandwiches, salads and more in a convenient grab & go style format.
Co-Pilot Café
Nestled in the Summit Lodge, at the peak of the gondola, is the Co-Pilot Café. Enjoy hot and cold handcrafted beverages, freshly baked pastries, and delicious sandwiches overlooking the stunning mountains.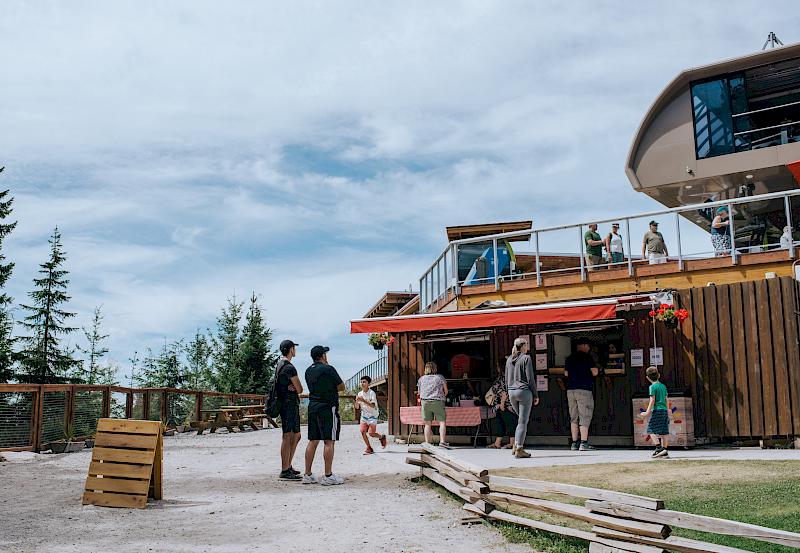 Backyard Bites
Conveniently located in the Backyard Plaza, Backyard Bites offers a variety of gourmet poutines. A great place for a quick bite and a refreshing beverage after your summit adventure.