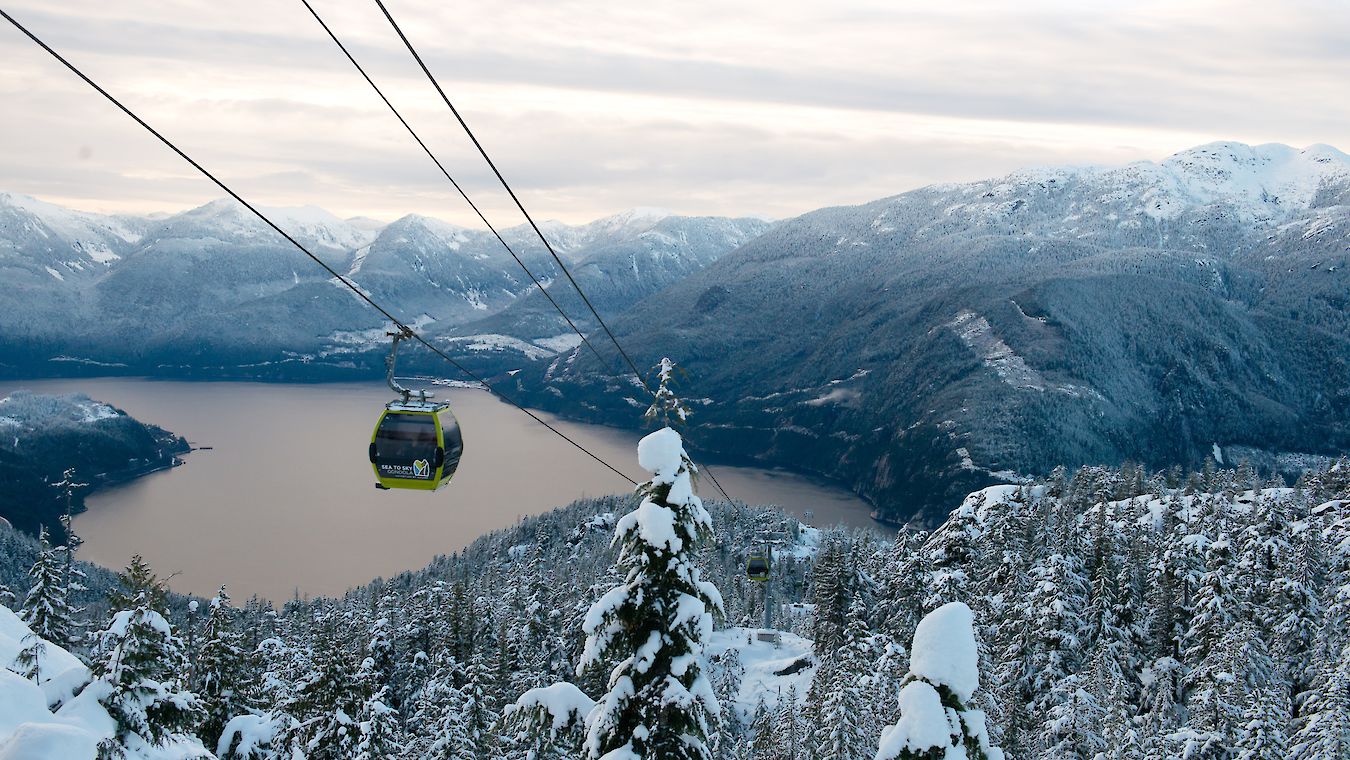 Opening Day
Celebrate with us as we welcome back the community to the Sea to Sky Gondola with our opening ceremony kicking off at 9:15 am. Our special Valentine's Day event will include a heartfelt welcome from our team, suppliers, musicians and vendors.
During your visit you will enjoy Food & Beverage samples throughout the day at the Base & Summit, take part in our collaborative art mural by Paintillio, Sea to Sky Gondola love crafting with Happimess and live music.
Welcome back!
Also, enjoy 50% off day tickets.*
*Tickets must be purchased at the ticket window to receive the 50% off rate. Offer excludes family ticket, ride-down-only tickets and tickets purchased online.
Leave the car at home
The Squamish Connector will be running a complimentary shuttle between downtown Squamish and the Sea to Sky Gondola all Family Day Weekend Long
| Chieftain Centre | Adventure Centre | Sea to Sky Gondola |
| --- | --- | --- |
| 10:00am | 10:10am | 10:30am |
| 11:00am | 11:10am | 11:30am |
| 12:00pm | 12:10pm | 12:30pm |
| 2:00pm | 2:10pm | 2:30pm |
| 3:00pm | 3:10pm | 3:30pm |
| 4:00pm | 4:10pm | 5:00pm |
The Squamish Taxi will be offering 20% off the meter rate for rides to/from the Sea to Sky Gondola on Opening Day!