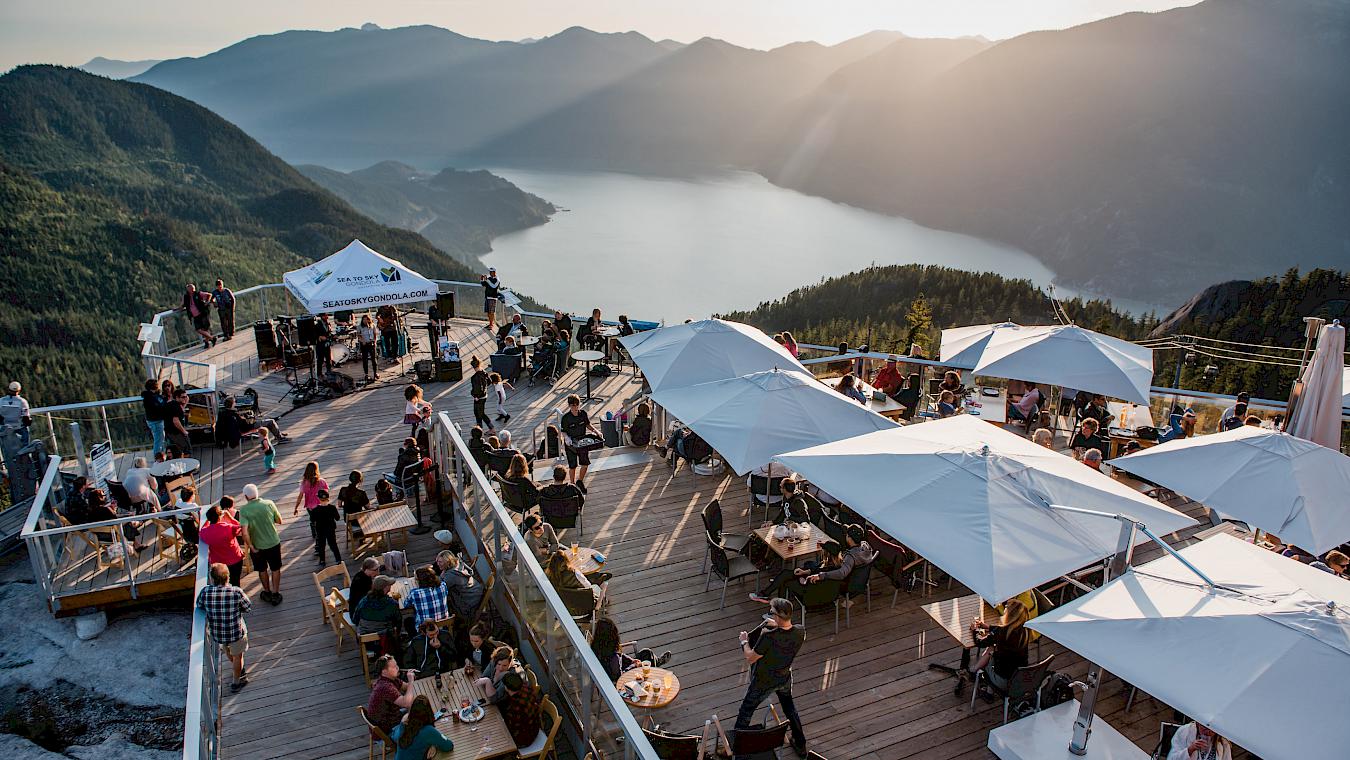 Mountain Music: Out East Band
The Out East Band creates unique and groovy tunes featuring airy harmonies and an energetic performance that will guarantee you a trip to the dance floor. The band boasts seven instruments despite only having three members resulting in a one-of-kind performance they share with their audience.
Join us every Friday night for our beloved Mountain Music Series from June 9th to September 8th all summer long. This year's line-up offers a variety of genres ranging from Classic Rock, Blues, Modern-Acoustic, Celtic Rock, World Fusion and Country Rock. By combining a summer-inspired barbeque menu, breathtaking sunsets and toe-tapping music our Summit Lodge patio is truly a unique setting for all to enjoy.
Table reservations are not available in advance, it will be on a first come, first-served basis.