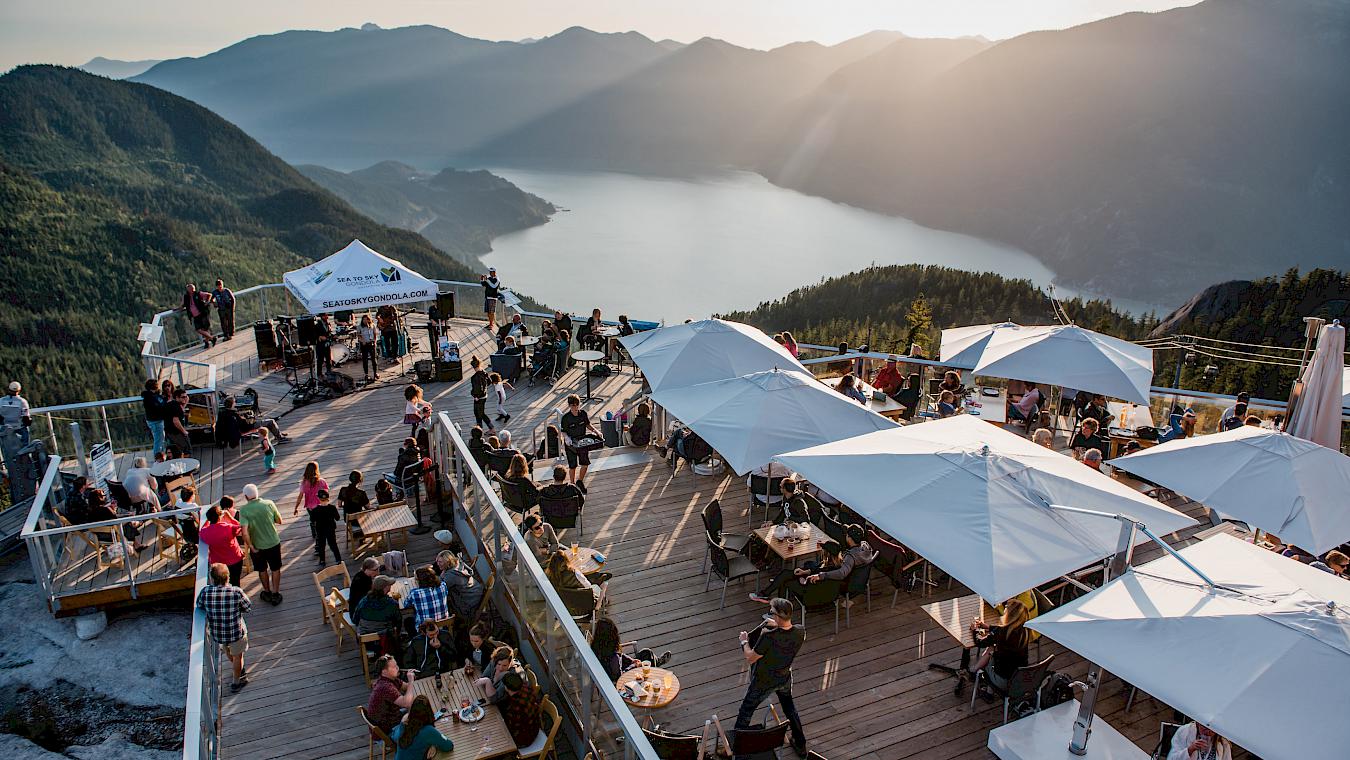 Mountain Music: March Hare Band
Known for a good dance party and an entertaining show the March Hare Band will impress you with their extensive repertoire of your favourite hits and classics. They have been referred to as the 'super group' of the Vancouver live music scene, comprised of an all-star lineup that together form a powerhouse unit. Their covers include Dolly Parton, ZZ Top, Madonna, Shania Twain and more!
Join us every Friday night for our beloved Mountain Music Series from June 9th to September 8th all summer long. This year's line-up offers a variety of genres ranging from Classic Rock, Indie Soul, Modern-Acoustic, Celtic Rock, World Fusion and Country Rock. By combining a summer-inspired barbeque menu, breathtaking sunsets and toe-tapping music our Summit Lodge patio is truly a unique setting for all to enjoy.
Table reservations are not available in advance, it will be on a first-come, first-served basis.