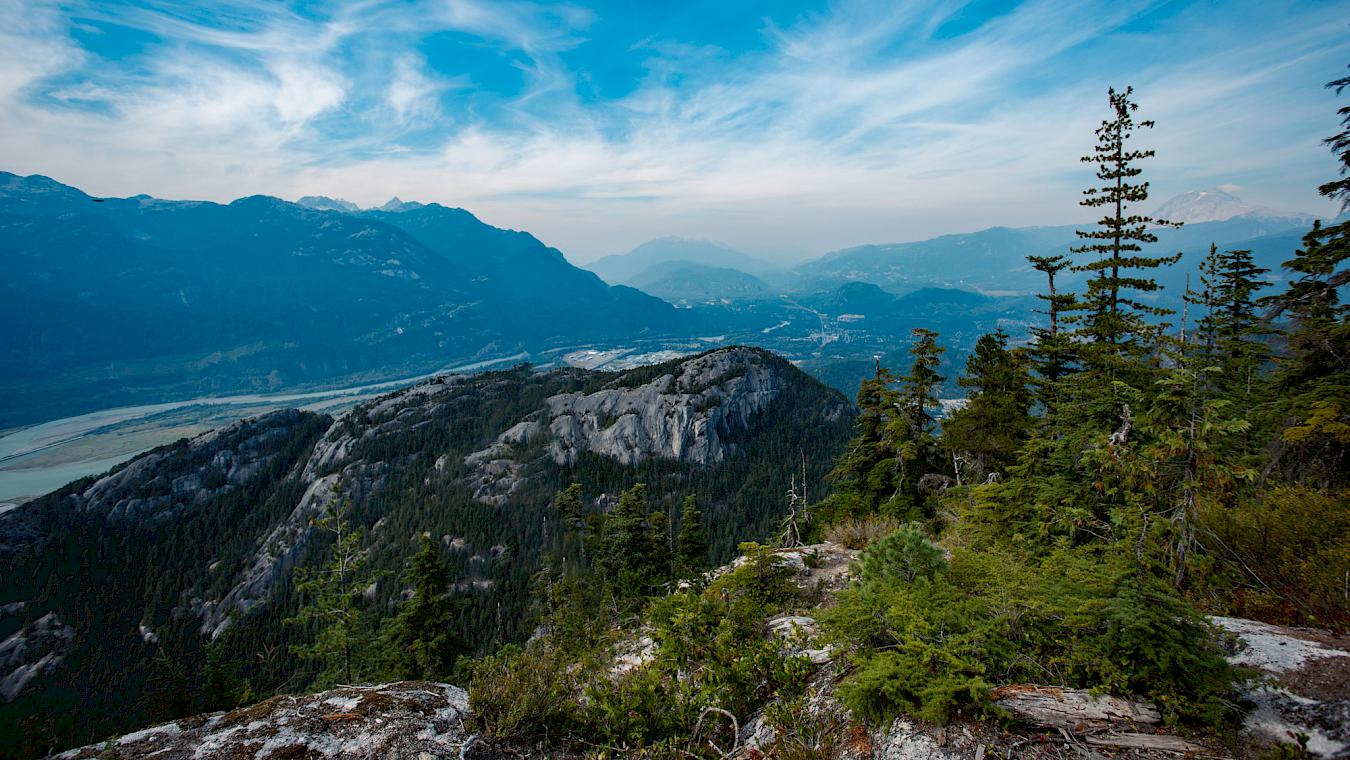 RECONNECTING WITH THE GREAT OUTDOORS SAFELY
We are carefully implementing the measures below in collaboration with Vancouver Coastal Health (VCH), and our industry partners. These initiatives may be adapted based on health recommendations as the global health crisis and recovery evolves.
Respecting Covid-19 Guidelines
We will be reducing capacity at the gondola:

Only COVID-19 bubble groups will be riding the gondola together. Simply put, if you've driven here together you can load the gondola together.

Increased seating spacing and physical distancing signage will exist throughout the experience.

We have reduced capacity on our viewing platforms and decks. The Sky Pilot Suspension Bridge allows for one-way travel only. Some trails will also be one-way only. Please follow the signage.

Other new precautions that we are taking include plexiglass barriers, personal protective equipment for staff as directed by VCH and cashless payment (we will only be accepting credit and debit cards for payment).

Non-medical masks/face coverings are required in all common areas at the Sea to Sky Gondola including the base buildings, lift lines, gondola cabins, summit lodge, suspension bridge, and backyard plaza.

Team members will be screened for illness twice daily, at the beginning of each shift and once more partway through each shift.
RIGOROUS CLEANING
We have introduced increased cleaning protocols with Canadian Centre for Disease Control (CDC) - and Health Canada approved cleaners.

Gondola cabins will be thoroughly sanitized between groups. The gondola will be running at reduced capacity to allow for this rigorous protocol.

You will find hand sanitizer stations at the base and summit prior to loading the gondola, in frequently visited public spaces and near washrooms.

In addition to our increased cleaning protocols, the Sea to Sky Gondola facilities including the gondola cabins have been treated with an antimicrobial surface protection product. This odourless product kills germs on contact for an added layer of protection for our guests and staff.
TEAM TRAINING
Staff, guest and community safety is at the core of our staff training. All of these new COVID-19 measures are being clearly communicated to our team.

Team members have been trained and have signed off on the protocols prior to our reopening.

New on-site signage and pre-arrival communications aim to be clear and concise so both staff and guests can take responsibility for adhering to the new measures.
We are committed to ongoing engagement and collaboration with our industry and government partners.
WE ARE PROUD
Our purpose is to make it easy to connect with the great outdoors. Now more than ever, we all need to work together to follow the rules as we reconnect with our favourite outdoor spaces.

We believe that getting out into nature is good for the mind and body especially during these unprecedented times.