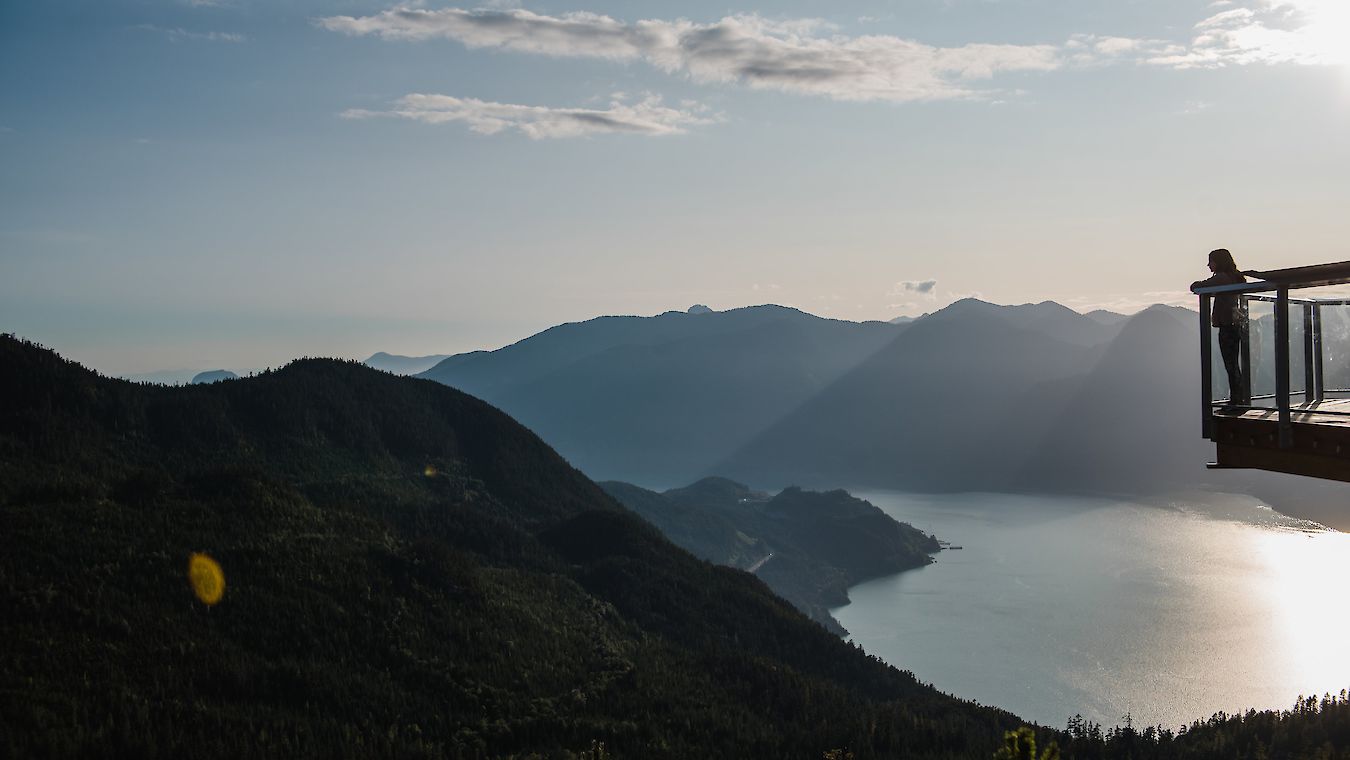 Covid Visit Information

Upwards and Onwards
Parking/Base
Please follow the directions of the traffic attendant or signage.
Please go directly to the lift if you have purchased a day ticket online or you have an annual pass.
In the event that the Sea to Sky Gondola is at full capacity, you may be asked to return to the gondola at a later time.
Washrooms, the Sea to Sky Gondola Retails Store, and the Basecamp Cafe (grab and go) available at the base.
Gondola Cabins: Upload and Download
You will be asked to line up in your gondola cabin group.
Only COVID-19 bubble groups will be riding the gondola together. Simply put, if you've driven here together you can load the gondola together.
Unrelated groups must not ride together in cabins.
Each cabin will be disinfected between usage.
Hand sanitizer must be used prior to loading into a cabin.
In addition to our increased cleaning protocols, the Sea to Sky Gondola facilities including the gondola cabins have been treated with an antimicrobial surface protection product. This odourless product kills germs on contact for an added layer of protection for our guests and staff.
Food and Beverage
Due to COVID-19 regulations, food & beverage options are limited.

The Sky Pilot Restaurant offers a casual West Coast inspired menu focused on fresh, local, and seasonal fare. Please call 604-892-2557 to make your reservation today!

Nestled in the Summit Lodge, at the peak of the gondola, is the Co-Pilot Café. Enjoy hot and cold handcrafted beverages and freshly baked pastries overlooking the stunning mountains.

Bodhi's Smokehouse and Backyard Bar offer an outdoor option with a variety of mouthwatering sides for adults and kids alike. Due to COVID-19 regulations operations are limited.

There is a limited amount of spaced picnic tables and seating in the Backyard, on the Summit Lodge Viewing Deck and inside the Summit Lodge.

Our locations will only be accepting cashless payment (credit and debit cards for payment).
Trails, lookouts and bridges
For the safety of everyone, please adhere to directional signage on all bridges, trails, and lookouts and adhere to physical distancing rules.
The Sea to Summit ascent trail from the base to the summit is open, however, at this time hikers will be required to obtain a free day-use pass for Stawamus Chief Park from BC Parks.
The Sky Pilot Suspension Bridge allows for one-way crossings only starting from the Spirit Viewing Platform and going towards the Summit Lodge.
The Spirit Trail will be one-way only to allow for the one-way suspension bridge crossing.
The Spirit Viewing Platform, the Chief Overlook Viewing Platform, and the Octagon Deck will have a max capacity of guests at one time.
Retail
The Sea to Sky Gondola Retail Store is conveniently located at the base of the Gondola making it a great place to grab another layer before you head to the summit.
The capacity of shoppers at our retail location will be reduced in order to maintain physical distancing.
Our retail location will only be accepting cashless payment (credit and debit cards for payment).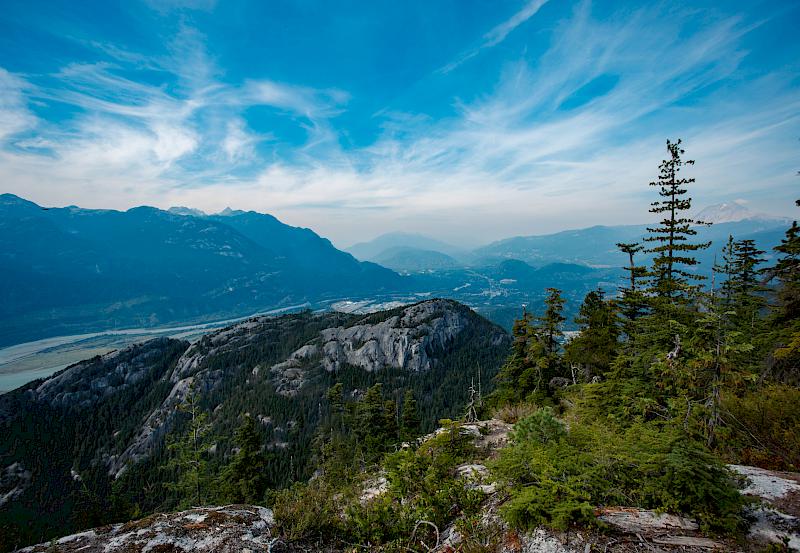 Reconnecting With the Great Outdoors Safely
We are carefully implementing measures in collaboration with Vancouver Coastal Health (VCH), and our industry partners. These initiatives may be adapted based on health recommendations as the global health crisis and recovery evolves. 
For the health and safety of everyone, please do not visit the Sea to Sky Gondola if any of the following apply:
If you have travelled outside of Canada within the last 14 days, you are not permitted at the Sea to Sky Gondola.

If you are showing symptoms of COVID-19, please do not come to the Sea to Sky Gondola. Call you doctor, local public health or call 8-1-1.

If you live in a household with someone who has COVID-19 or is showing symptoms of COVID-19, please do not come to the Sea to Sky Gondola.