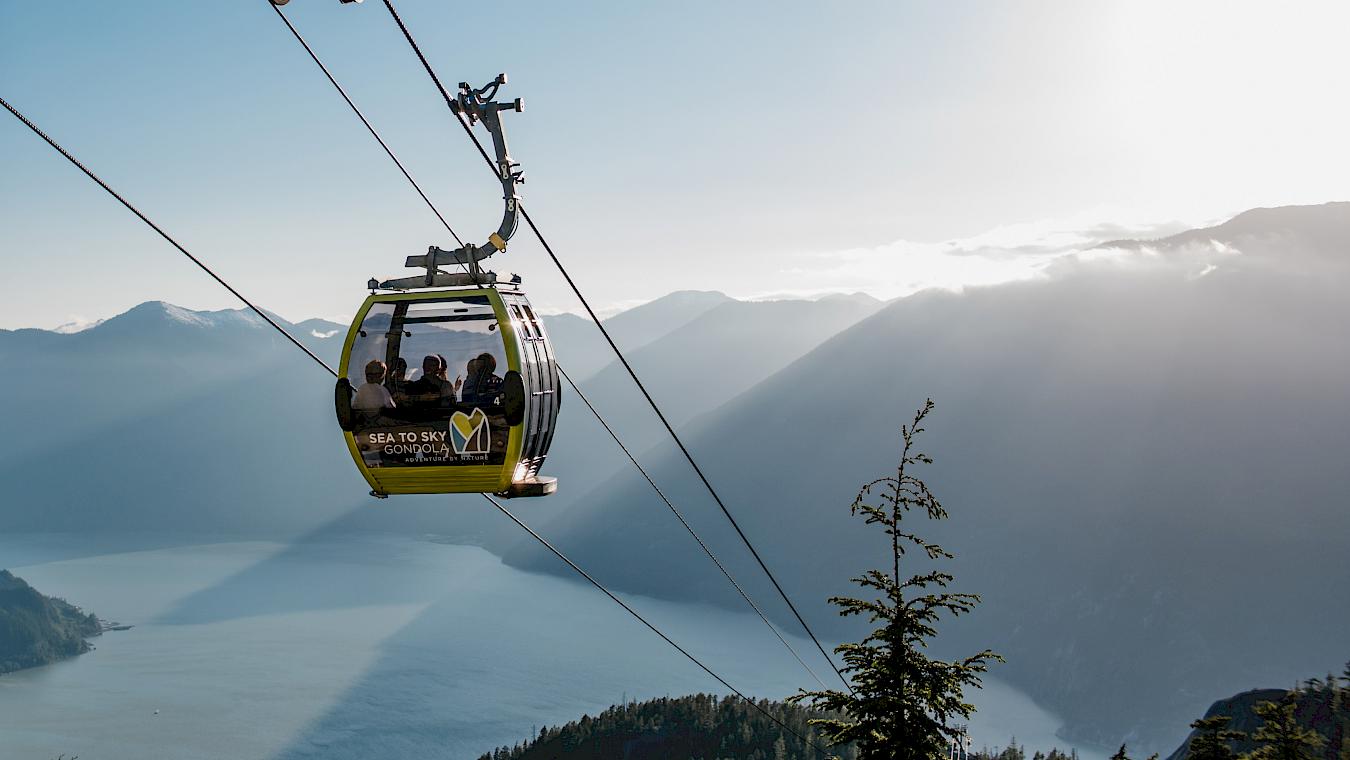 Two-phased approach to reopening

Reconnect with Nature Safely

15 May, 2020

On May 22, we will be gently reopening the Sea to Sky Gondola for annual passholders and their guests only. This will allow our loyal passholders and locals to reconnect with nature safely in our own backyard while experiencing our new operating procedures. Passholders can bring their ''bubble" of up to 4 guests with them. In this first phase no other ticket products will be sold.

In our second phase, we will be opening our online ticket store for pre-purchased tickets. To avoid unnecessary physical contact at the ticket windows, non-passholders will be required to purchase tickets online prior to arrival at the gondola. This will allow guests to proceed directly to the gondola from the parking lot. In this phase, we will be carefully monitoring capacity and guests may be required to wait in their car prior to loading the gondola or be asked to visit later in the day.

When planning a trip to the gondola, please consider that our quietest times to visit are weekdays, overcast/cooler weather days and weekends prior to 10:30 am or after 3 pm.
Details for passholders in phase 1 of reopening:
Annual passes will be valid as of May 22; however, we will not be reinstating time left on passes until June 1st. As of June 1st, passholders will have the same remaining time balance on the pass as on March 19, 2020 when we froze passes. For example, if you had 8 months left as of March 19 when we paused operations, you will have 8 months left as of June 1, 2020. We have upgraded our e-commerce system and you will need to reset your password next time you login to renew or purchase a pass.

Adult/Senior passholders will still be able to bring up to 4 family members or friends at 20% off per visit. During this time, only credit or debit cards can be used at the Sea to Sky Gondola and we ask that only one person in the group purchase the friends/family tickets.

Hours of operation in our first phase will be 9 am - 5 pm with the last download at 6 pm. Hours are subject to change so please check the website before visiting.

You may be asked to show your pass at the entrance to the Sea to Sky Gondola parking lot.

For all of you hikers, Sea to Summit Trail is currently closed as the lower part of the trail travels through trails in Stawamus Provincial Park. We recommend hiking the trails from the summit including Shannon Basin Loop, Al's Habrich Ridge Al's Habrich Ridge (snow line is currently at marker 18), and Sparky's Spin.
Beginning Wednesday, May 20, residents will be able to purchase or renew annual passes online during this first phase of re-opening. Phase two will be announced in the coming weeks as we continue to monitor the COVID-19 updates.
We look forward to welcoming you back to the gondola. We've missed you!
#ExploreSquamish…Local