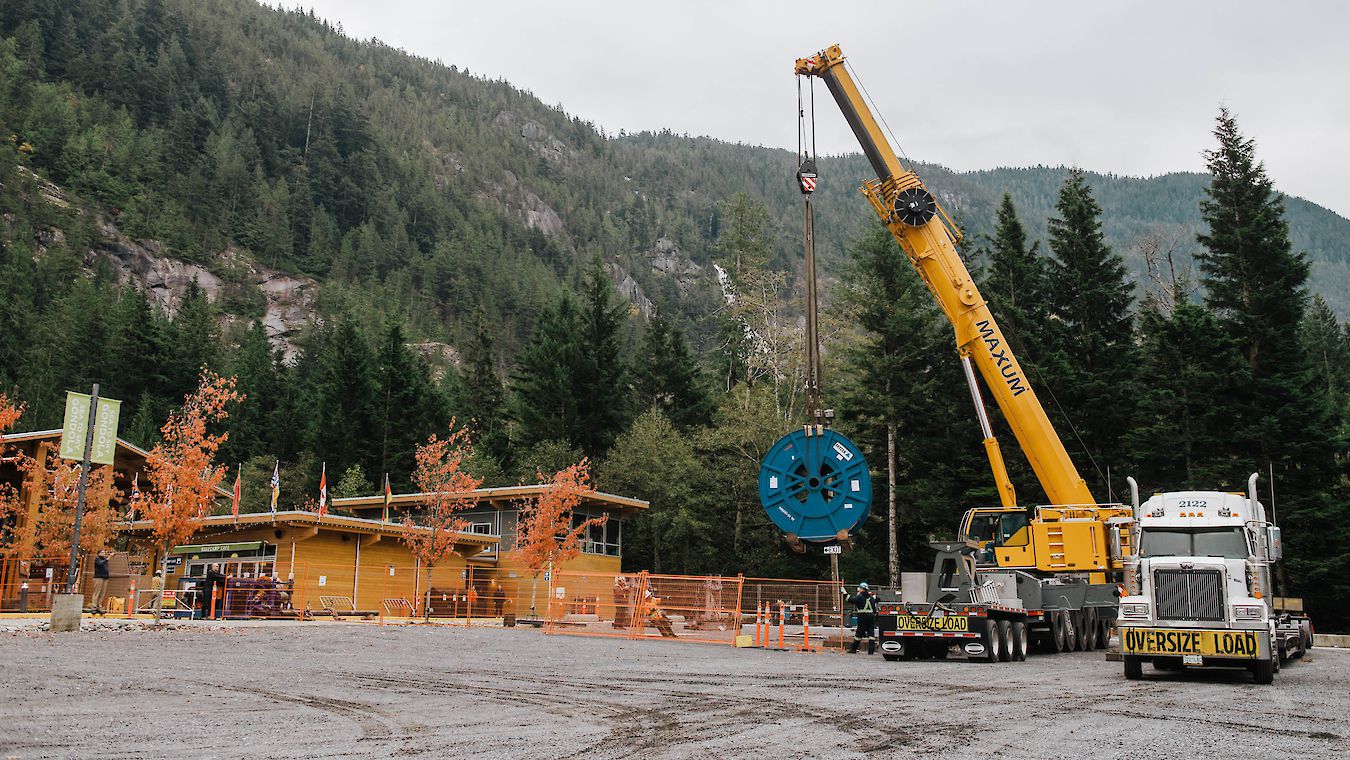 The New Cable Has Arrived
24 October, 2019
After an 8,275 km journey from Switzerland to Squamish, our brand new haul rope has arrived earlier than first anticipated.
The haul rope weighs 54 tonnes and arrived by truck this afternoon. We would like to thank world-renowned Fatzer Wire Ropes for sourcing the raw material for the galvanized wire in a very short time and committing to squeeze us into the already very tight fabrication schedule.
The delivery of the cable is a major milestone in the rebuild process and keeps us on track for an early spring 2020 opening. Over the next week, we will be working hard to install the rope. Experts are coming in from around the world to assist with the install. Prior to the cable arriving and as part of the rebuild, we have added new security measures to the operation.
The last two drive-in movies and the Halloween event are still happening this week-end as planned. The construction area has been fenced off and we appreciate your patience and understanding during this process.