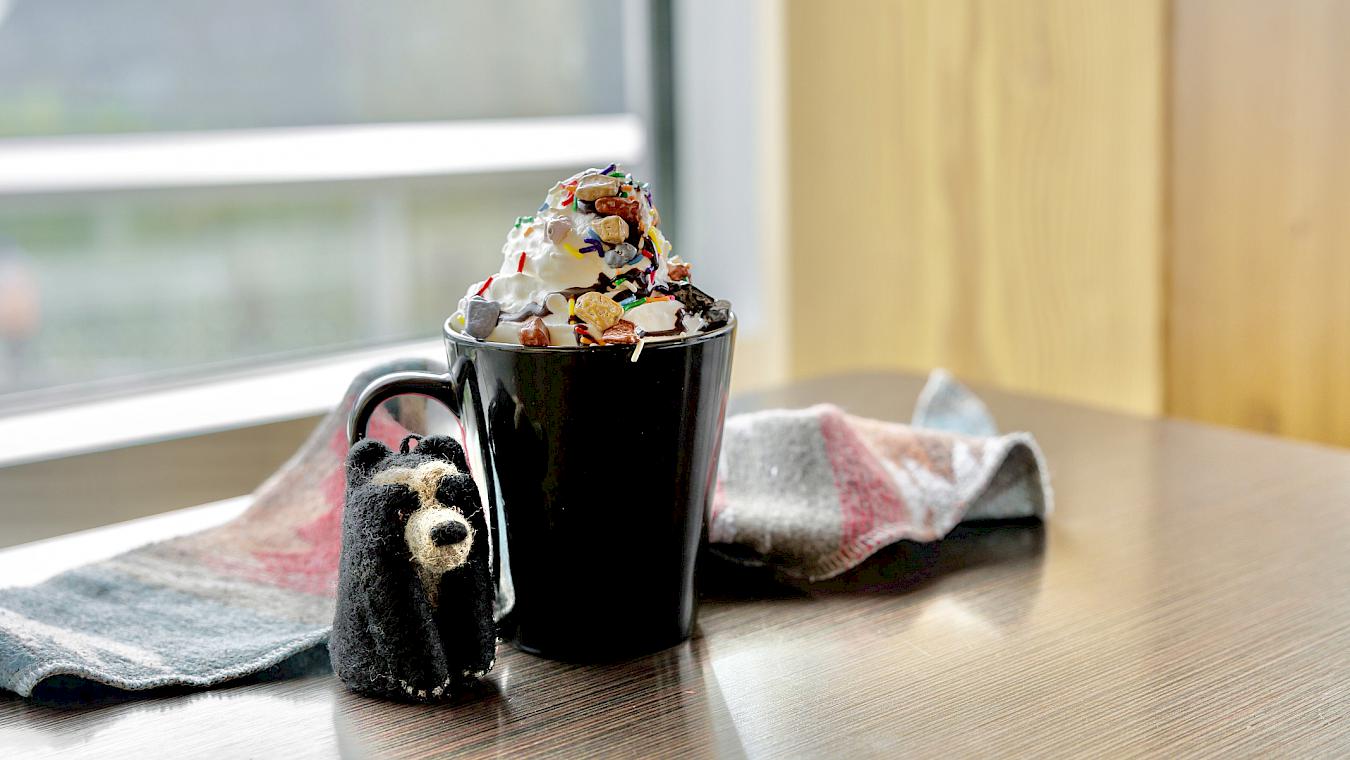 Squamish Hot Chocolate Festival

BEAR CUB HOT CHOCOLATE

05 February, 2023

The third annual Squamish Hot Chocolate Festival is finally here and we are thrilled to be participating once again in this awesome local event. If you loved last year's Churros Hot Chocolate, you are sure to love our brand new Bear Cub Hot Chocolate. Topped with vanilla whip cream, rainbow sprinkles, chocolate rocks (and optional peanut butter cup chunks), this cozy Summit favourite is sure to be a crowd favourite.