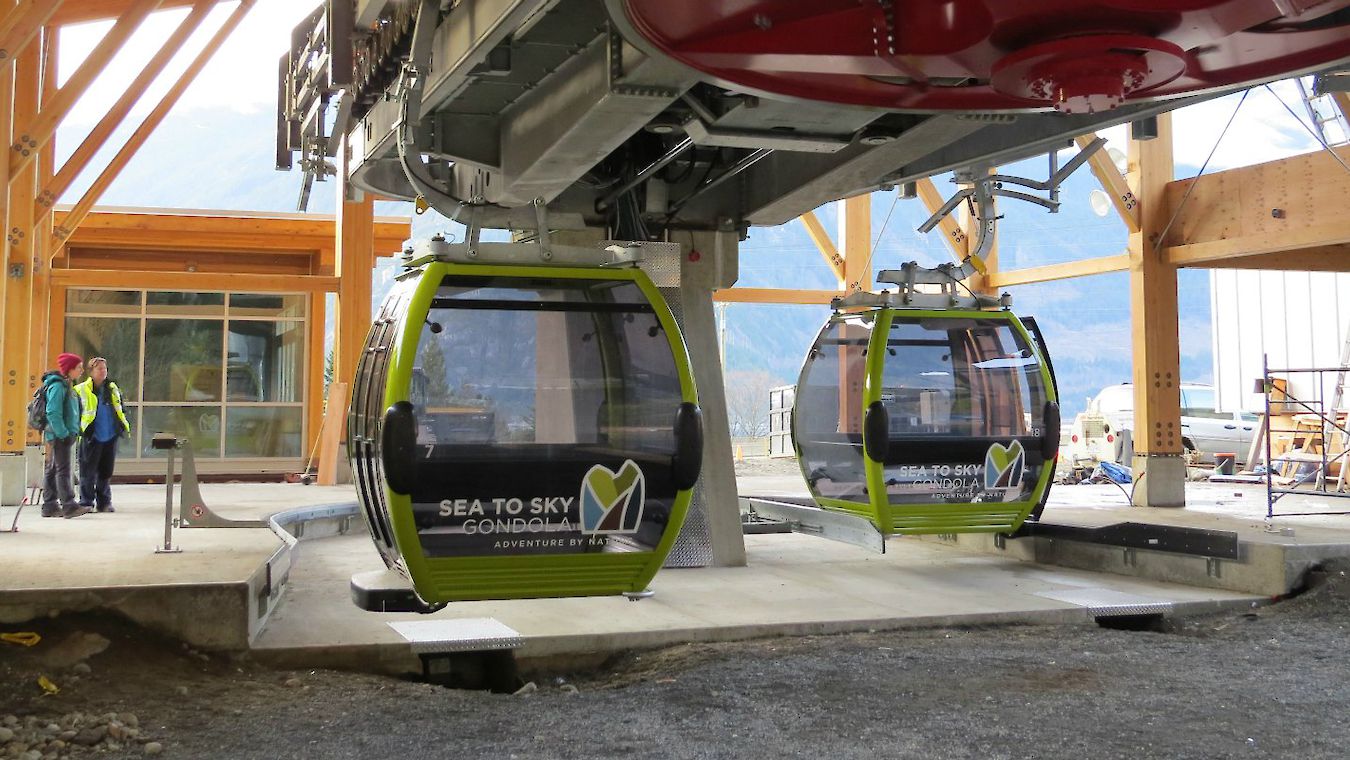 Sea to Sky Gondola starts hiring spree
24 March, 2014
Company sets out to employ 100 people
On May 16, Squamish will have a new business to add to its top 10 employers list.
When the Sea to Sky Gondola takes its first load of sightseers to The Summit Lodge, the company anticipates having more than 100 people on its payroll — 74 full-time equivalent jobs, gondola partner David Smith said. The gondola's management estimates its annual staffing bill will sit at $3 million dollars, with an equal amount being poured into goods and service in the local economy.
The company's hiring thrust is unprecedented in Squamish, Smith said. In order to fill the gondola's staffing requirement before opening day, the company is on wide-scale campaign.
"I don't think there has ever been such extensive recruitment in Squamish," Smith said.
On Friday, April 4, and Saturday, April 5, operators are hosting a job fair at the Executive Suites Hotel and Resort. The Sea to Sky Gondola will be looking to fill frontline positions, such as baristas for The Summit Lodge, parking attendants and retail sales agents. The response to staffing requests to date has been "phenomenal," Smith said. Management is in place and more than 300 applications were received for seven mid-management positions...
To read the full article, please click HERE.
Story by Rebecca Aldous