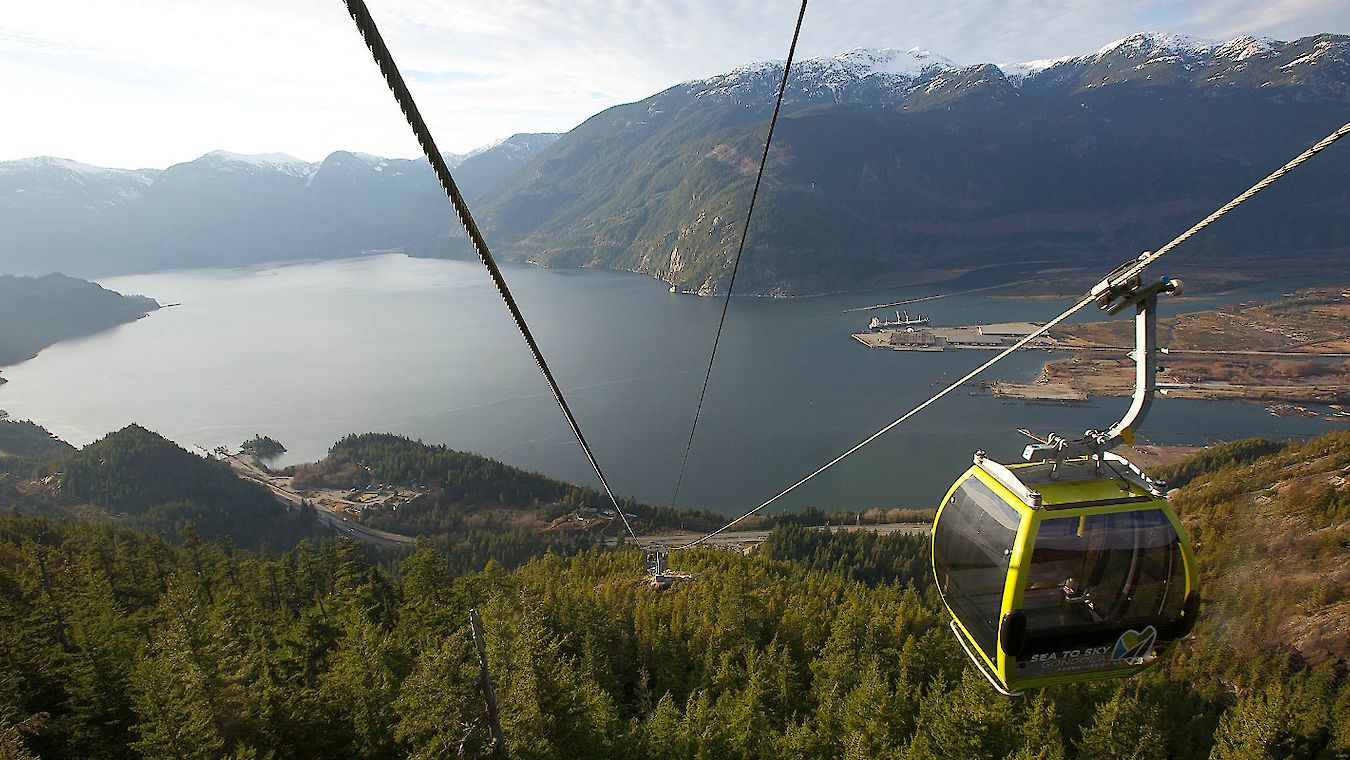 Sea to Sky Gondola offers breathtaking new views of British Columbia
21 March, 2014
The new gondola is just the beginning of travel experiences in Squamish, from food and First Nations history to hiking and mountain biking.
We used to steal glances at the magnificent Howe Sound while driving the serpentine Sea-to-Sky Highway between Whistler and Vancouver, BC. Viewing this grand fjord from the scenic pullouts always felt rushed. This spring, glances will turn into stares when the new Sea to Sky Gondola, expected to open mid-May, conveys guests 885 m (2,903 ft) above Squamish.
Situated between Shannon Falls and Stawamus Chief provincial parks, the Sea to Sky Gondola leads to more than a mountain peak. The Chief Overlook Viewing Platform provides a 270-degree view of Howe Sound and the Coast Range Mountains.
Cedar paths lead to additional vistas. The Summit Lodge Viewing Deck should become one of the premier marriage-proposal spots in BC, if not in all of Canada. And the 100-m (328-ft) Sky Pilot Suspension Bridge will prove popular with every age of adventurer.
Inside Summit Lodge itself, Squamish First Nation guides will interpret the local geography and Aboriginal culture. Diners can enjoy local delicacies at the Summit Restaurant and Edge Bar, or more casual fare at the Summit Tea House....
To read the full story, please click HERE.
Written by Crai S Bower