Recipes from the Summit

Hot Spiced Mulled Wine

26 February, 2021

Our Food & Beverage Team are busy sourcing new items, testing new recipes, and preparing for a late spring reopening. Over the next few months, the team will share some of their favourite recipes to bring a little love from the summit of the Sea to Sky Gondola into your home.
♡ Mmmmm…Hot Spiced Mulled Wine. ♡
Mulled wine is always a popular winter choice at the Sky Pilot Restaurant, the perfect way to warm up after a February adventure outdoors, and it's guaranteed to make your home smell absolutely amazing!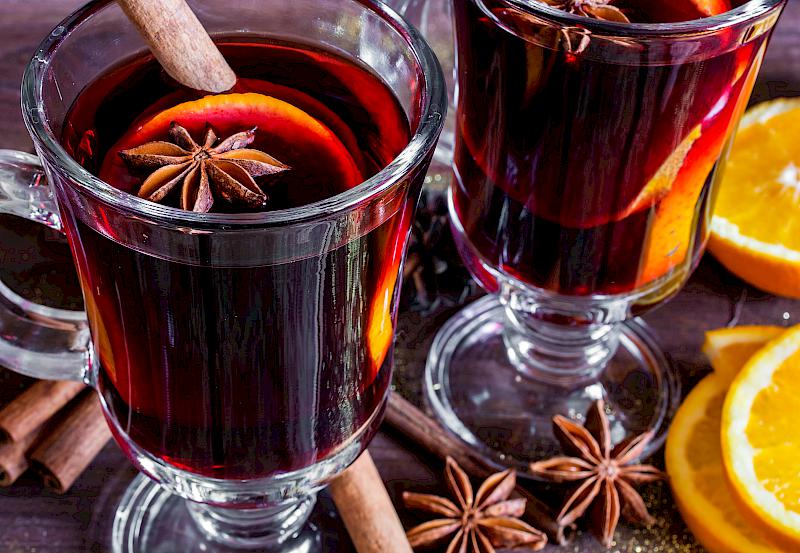 hot spiced mulled wine
4 cups red wine
1oz apple cider powder, dissolved in 1 cup of hot water
1/2 cup orange juice
1 cup cranberry juice
2 cinnamon sticks
2 teaspoon cloves
2 teaspoon star anise
2 tablespoons honey
Serves 4
Combine Ingredients. Combine all ingredients in a saucepan and give them a quick stir.
Simmer. Heat on the stove on medium to high heat and gently simmer for 15 minutes.
Strain and Serve. Using a fine-mesh strainer, remove and discard the spices. Serve in your favorite glass mug and garnish with a slice of orange.
The mixture can be kept warm on a low heat for up to 3 hours, or cooled and kept in the refrigerator for up to 3 days. You can find apple cider powder near the tea/hot drinks in your local grocery store or substitute with an equal amount of apple juice.
The Smiles behind the recipe
This warming winter choice comes to you courtesy of our Food & Beverage Supervisors, Brynna Hughes, and Lucy Wood. Together they are busy making sure all of the updated COVID-19 Protocols are in place for food and beverage so we can reopen safely for both our team members and our guests.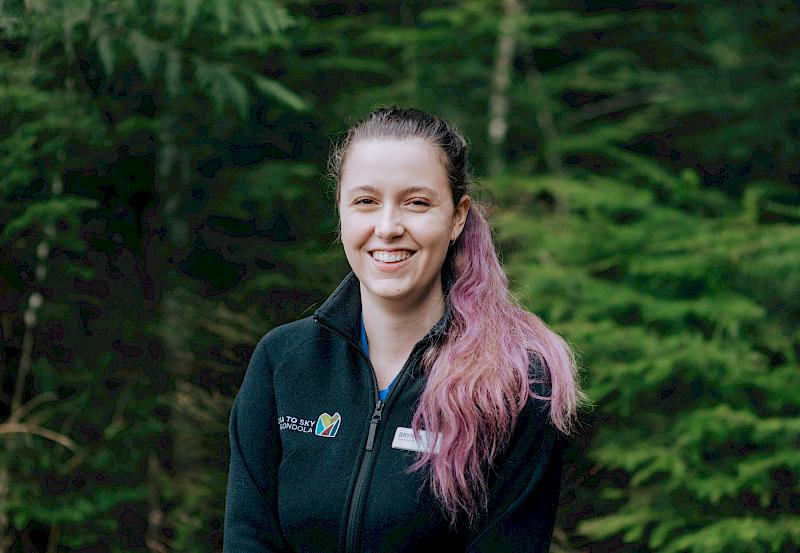 Brynna Hughes
This recipe reminds me of winter which is always one of my favourite seasons at the summit. It's so beautiful up there!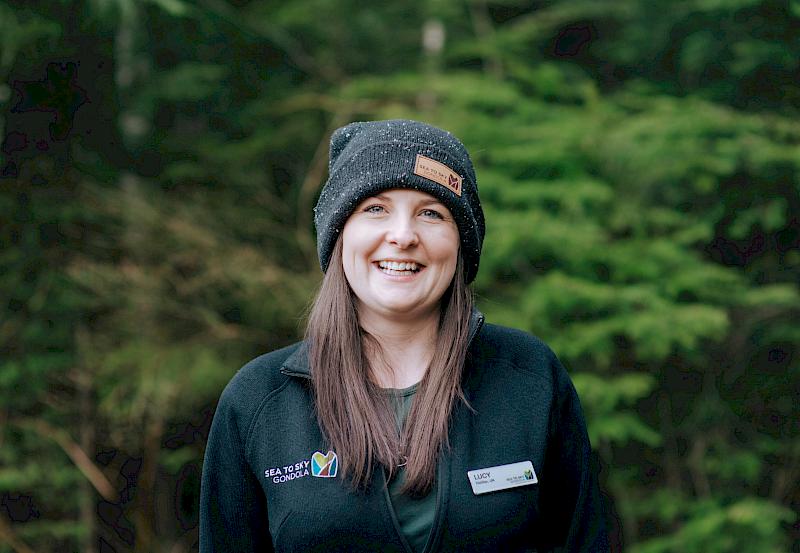 Lucy Wood
Whenever we have Hot Spiced Mulled Wine on the menu it always fills the Summit Lodge with such a warm and inviting aroma. I can't wait to be back among the customers and serving our locals again!