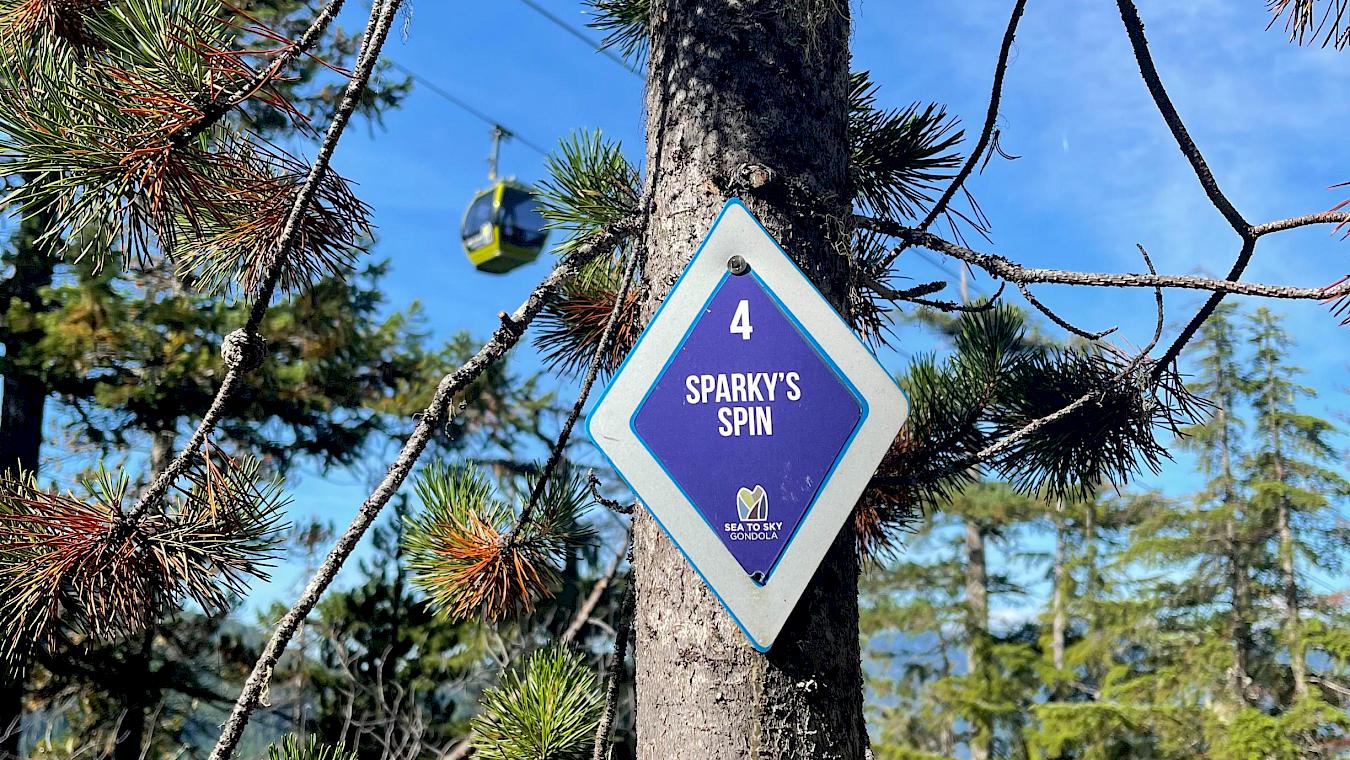 Local Loops

Explore Sparky's Spin

11 August, 2021

This week, our feature Loop is Sparky's Spin! This 2 km hidden gem boasts 140 meters of elevation gain and takes hikers under the gondola, over granite rock slabs, and through mature loamy forests. This is a steeper, single-track trail for intermediate hikers, and should take hikers an hour to complete. To return to the summit the Sparky's Spin Loop connects with the Upper Sea to Summit Trail. Enjoy a moderate downhill hike through the forest under the gondola with views of Sky Pilot Mountain and Goat Ridge as well as peek-a-boo views of Howe Sound while on Sparky's Spin and get ready to grind back to the top via the Upper Sea to Summit trail.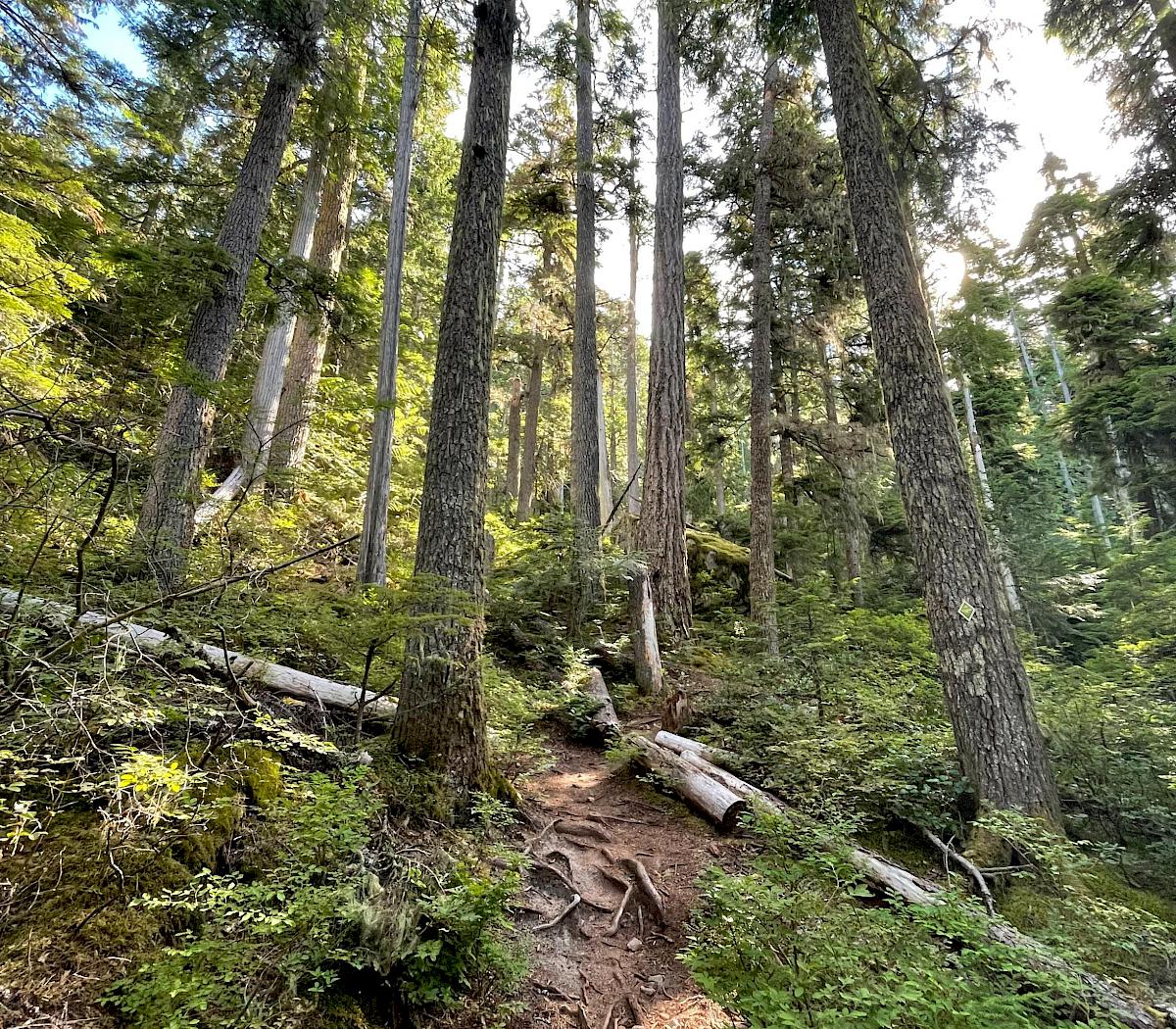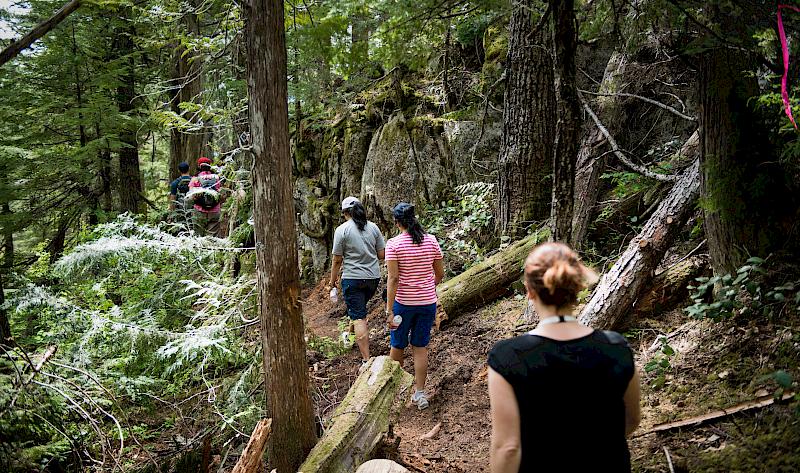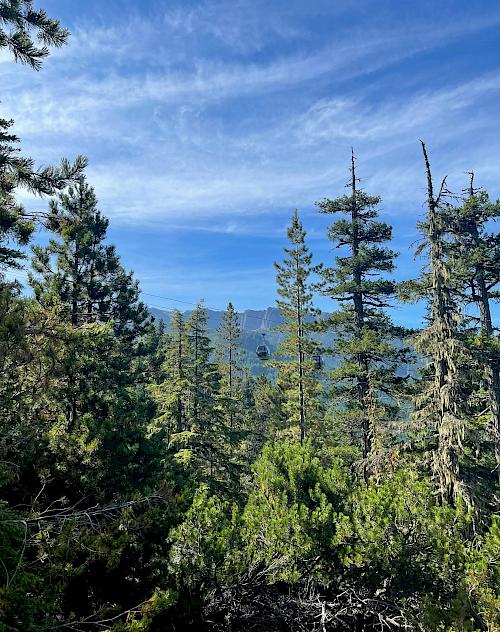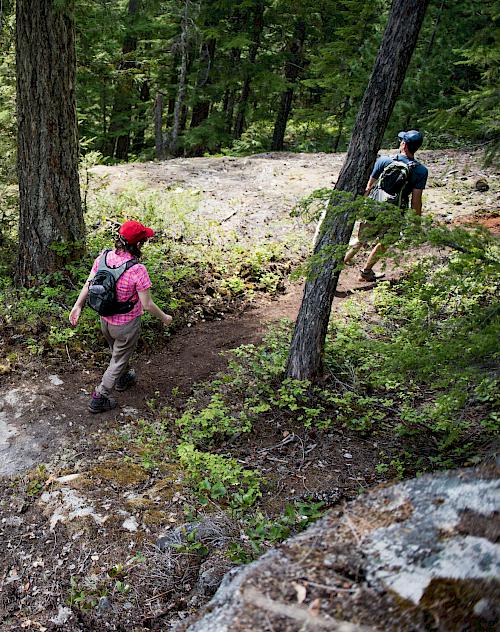 The trailhead for Sparky's Spin is one that can be easily missed as its entrance is modestly marked. After stepping off the gondola, turn left and head down the gravel road towards the Backyard Plaza. The entrance to Sparky's Spin is to the left of the main road and is marked with a small sign. It is a narrow, single-track path that descends off the main road into the forest. If you've walked further than Alpine Alley or the Panorama Trail, you've gone too far. Follow the purple diamond-shaped markers from 1 to 27 and the green diamond-shaped markers for the Sea to Summit Trail on the way back up. Additional blue markers with arrows have been added to help guide hikers. on the way back up. Additional blue markers with arrows have been added to help guide hikers.
Download the Sea to Sky Gondola Trail Map App to help you stay on the right track!
Download the free app now:
Insider Scoops
First Top to Bottom Trail

The trail that is now Sparky's Spin was created by our lift manufacturer, Doppelmayr, during the construction of the Sea to Sky Gondola. Originally, the trail went from the base all the way to where the Summit Lodge is now.

Who's Sparky?

This trail was named Sparky's Spin after the Doppelmayr employee who scoped out the route. His nickname was Sparky!

A glimpse into the past

Although the tree's in this area aren't huge specimens, the firs, cedars and hemlocks are representative of the original forest that covered these mountains before they were logged in the 1960s and 1990s. This diversity of native trees in this area is one of the best examples on our tenure.

Via Ferrata

The top part of Sparky's Spin is used by tour groups to access the bottom of the Via Ferrata experience that traverses the summit.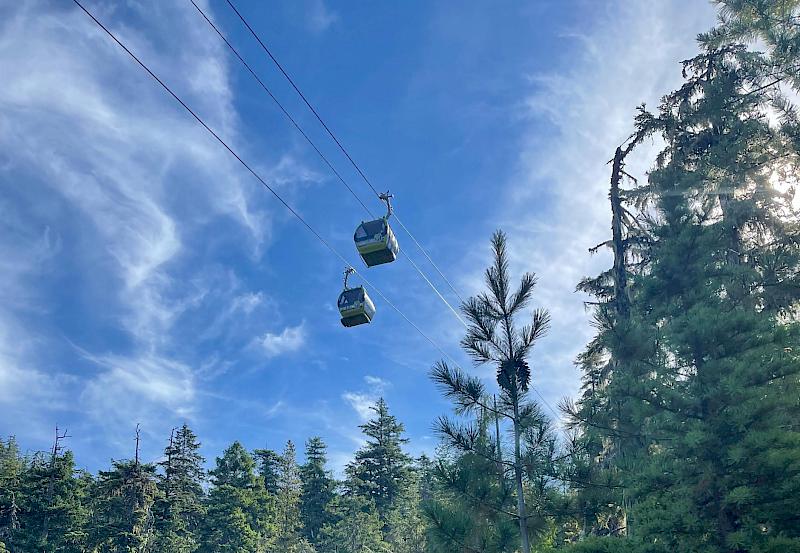 1O HIKING ESSENTIAL ITEMS YOU NEED
Every backcountry user MUST be well prepared and travel with other experienced backcountry users. When entering the backcountry every member of your group should have the 10 essential backcountry items as recommended by AdventureSmart.