Sea to Sky Connection

Kristen McBride and Brandon Loree

12 July, 2021

Long-time Squamish local, Kristen McBride, and her partner Brandon Loree enjoyed their first date at the summit of the Sea to Sky Gondola. They returned to celebrate each milestone of their relationship, exploring the Sea to Sky Gondola's trails and accessibility it provides. On May 25, 2016, Brandon proposed on the Octagon Deck at the Sea to Sky Gondola. Kristen said "yes," and they were married on August 5, 2017.

The video below explores Kristen's and Brandon's love story and their deep connection to the Sea to Sky Gondola. Witness their young daughter's first visit to the Sea to Sky Gondola after its reopening earlier this year.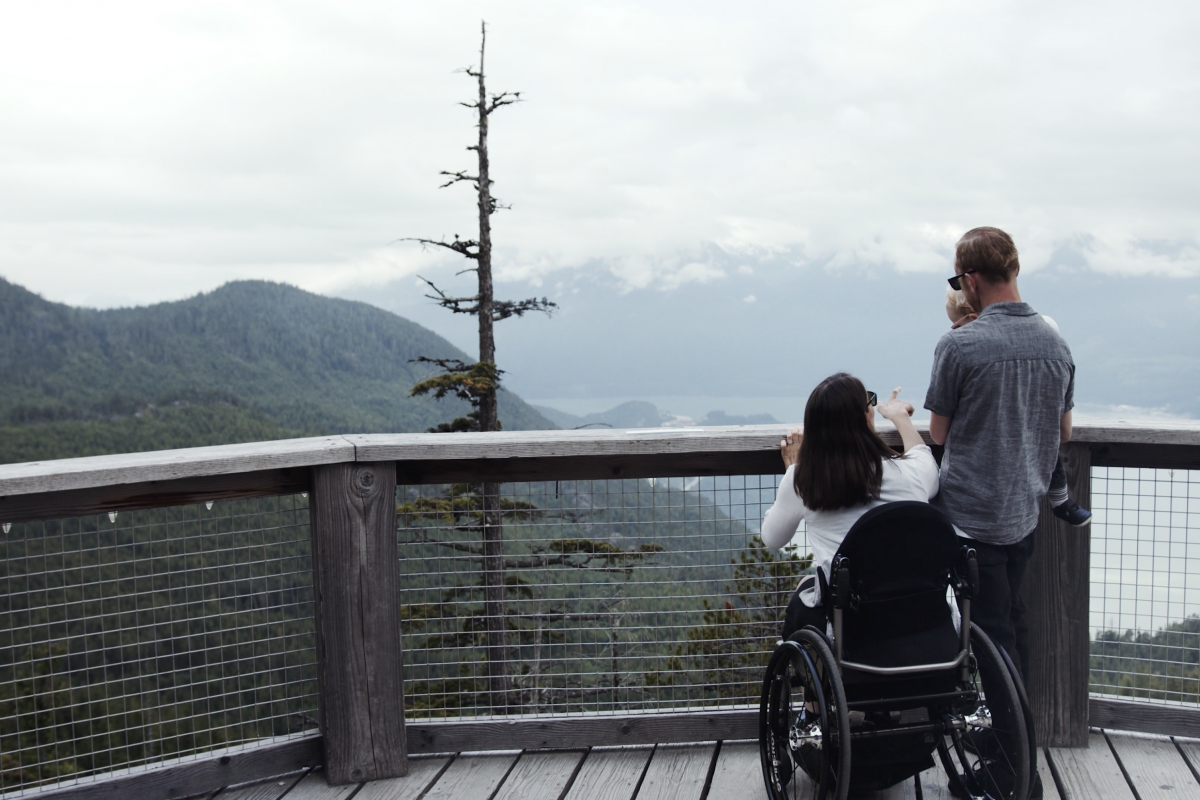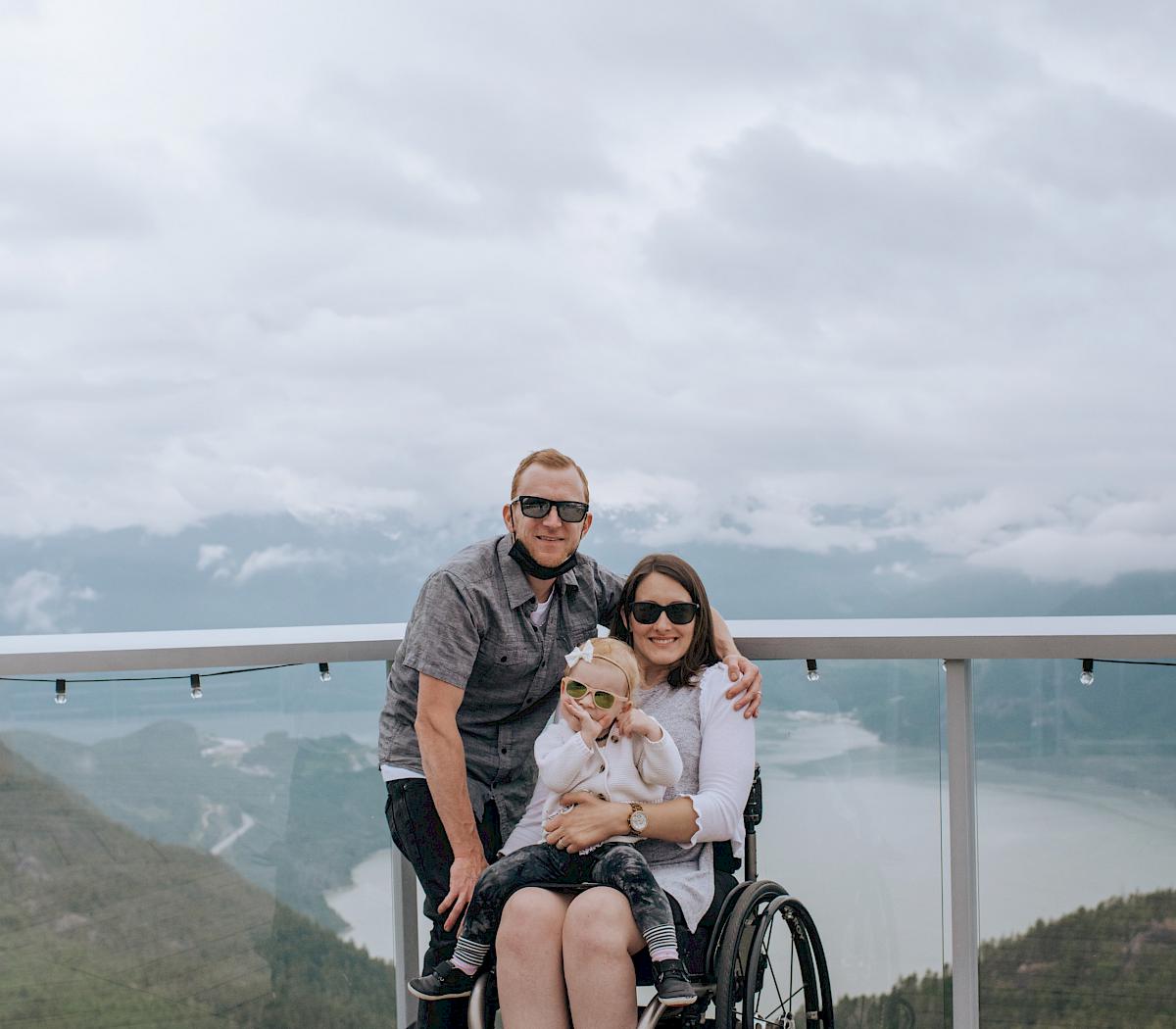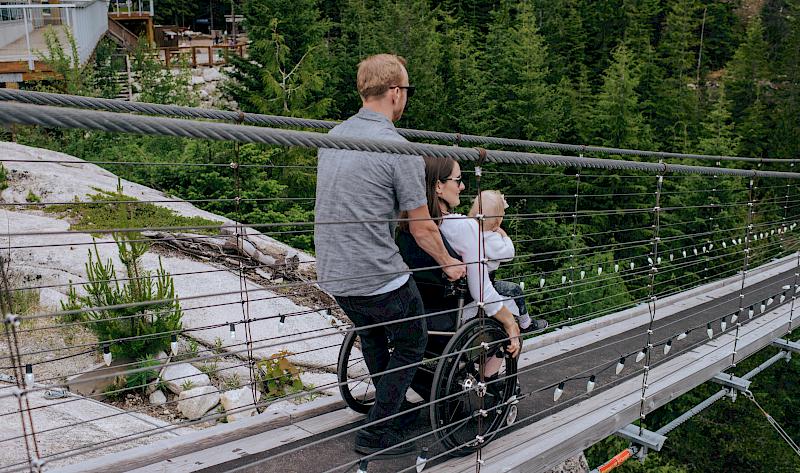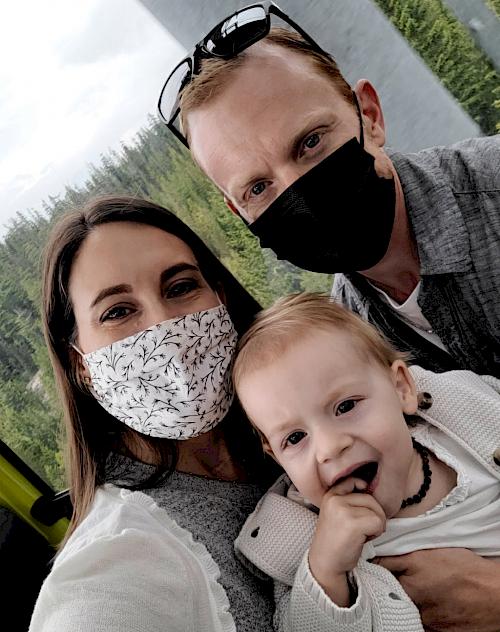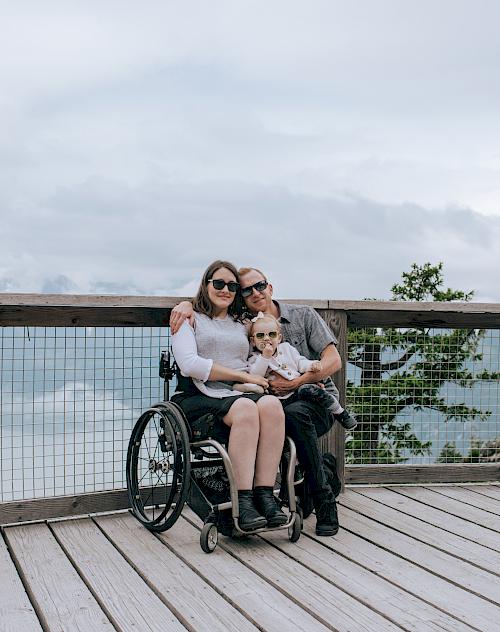 WE MAKE IT EASY
From Basecamp to Summit, the Sea to Sky Gondola makes it easy for people to connect with the great outdoors. All of our Basecamp and Summit Lodge facilities are wheelchair and stroller accessible. The gondola cabins are designed to accommodate both wheelchairs and strollers and are capable of slowing down for ease of access. The patio and viewing deck at the Summit are wheelchair accessible (snow conditions permitting) and can be accessed on the left-hand side of the building. For visitors with babies and young children, the Panorama Trail and Spirit Trail are stroller accessible.
Kristen's Tips for Visiting the Sea to Sky Gondola
If you want to explore the trails bring proper foot wear. If you're in a wheelchair, bring some sort of attachment to make your chair a bit more off road.

Take your time, enjoy the view. Also remember it might be another person's first time experience it or it may be a special moment, so have a bit more patience for them.

Allow the lift attendant to guide you. He or she will let you know what to do and when it's your turn. If you're in a wheelchair the gondola will be slowed down for you so you can get in easier.

Bring a camera and take lots of pictures!
Everyone Belongs in Nature
The Sea to Sky Gondola is proudly partnered with Power to Be, a non-profit organization that creates access to nature for youth, families, and adults living with cognitive, physical, financial, and social barriers.