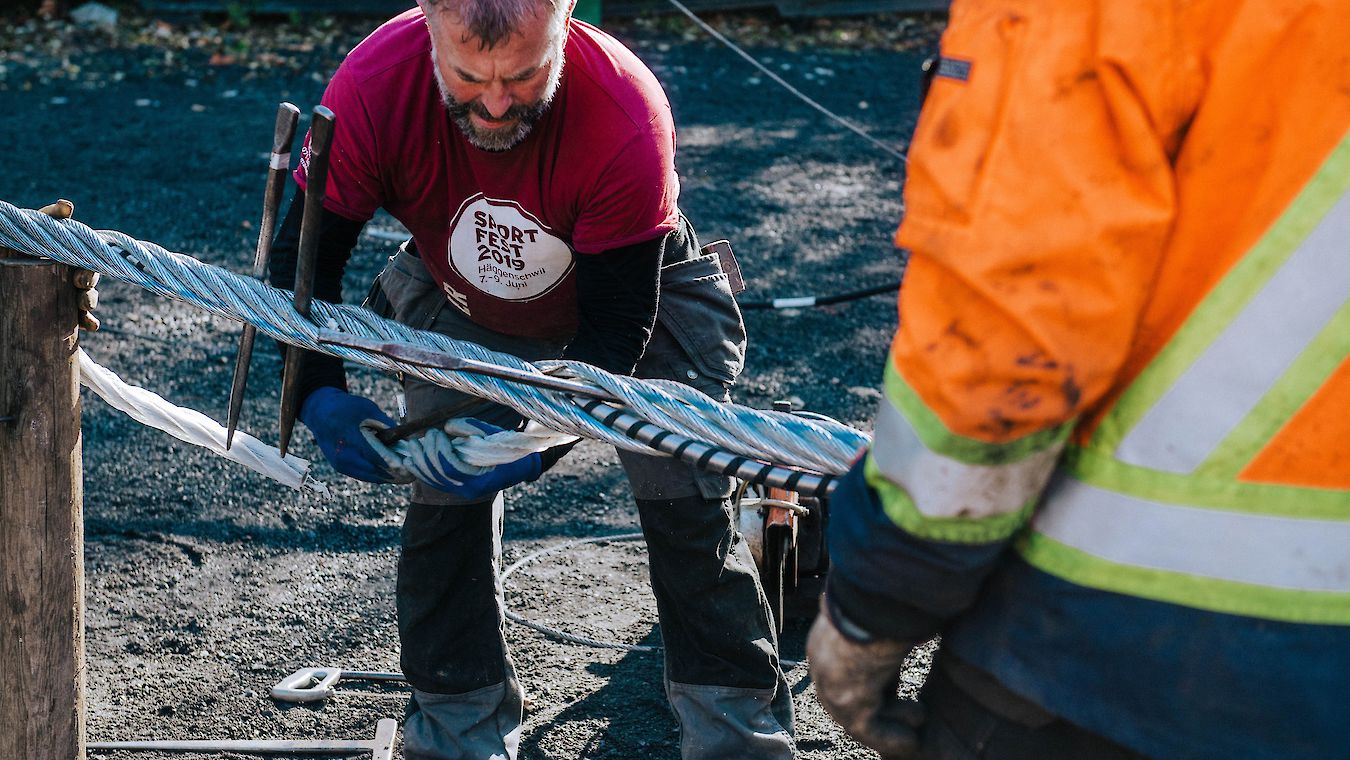 Cable Installation Complete
28 October, 2019
The main haul rope has successfully been installed and a major milestone is complete.
After arriving from Switzerland on Thursday afternoon, the 54 tonne, 4.4km main haul rope has successfully been installed.
The new haul rope was attached to the original cable on Friday and pulled up the line and around back to the base. On Monday, the fourteen-member splice team led by Swiss rope-splicing expert Hannes Koller completed the connection. The splice itself is 70m long and blends the 52-millimetre cable together seamlessly.
Once the splice was complete, the cable was lifted onto the bullwheel completing this big milestone in the journey to rebuild.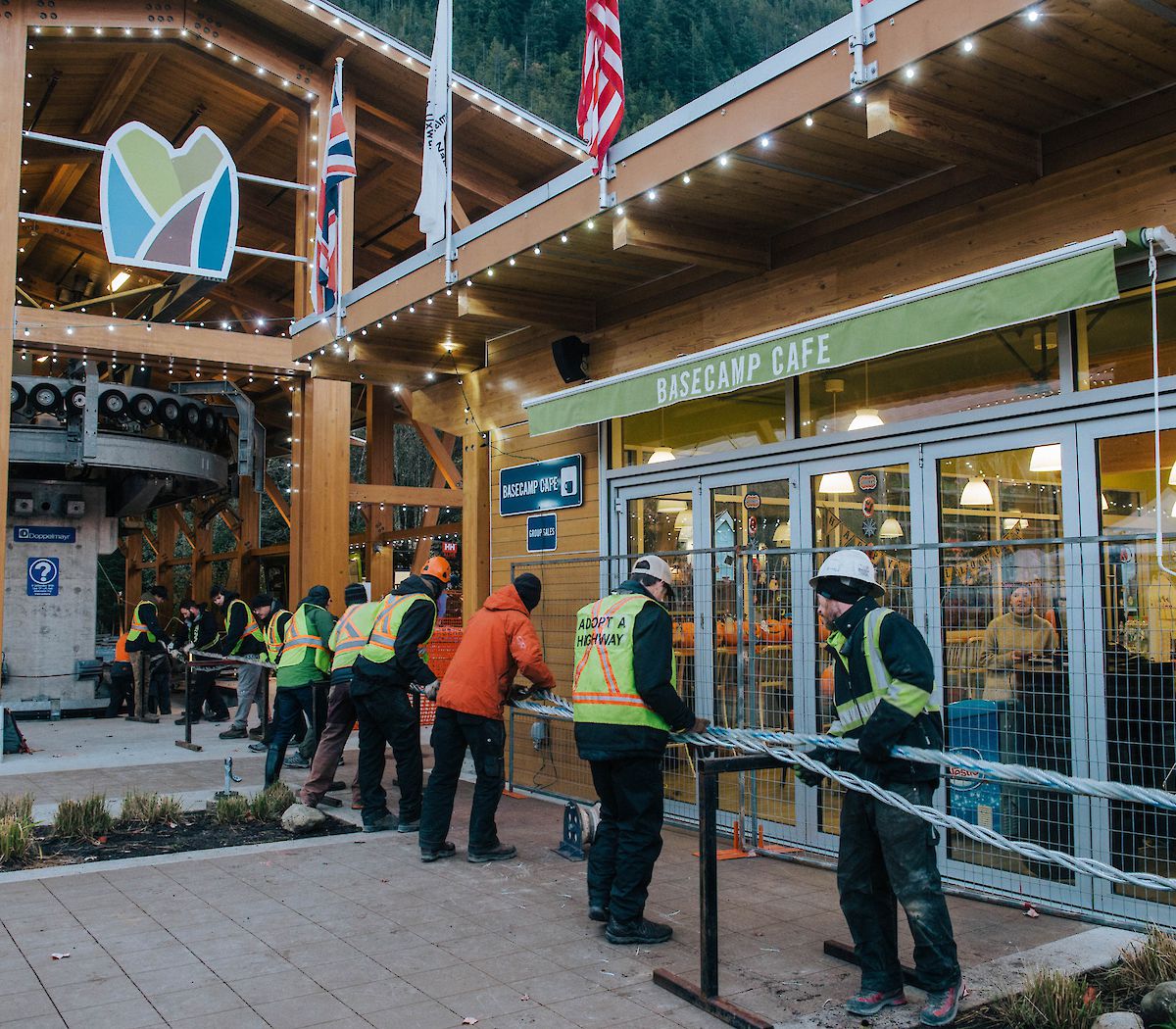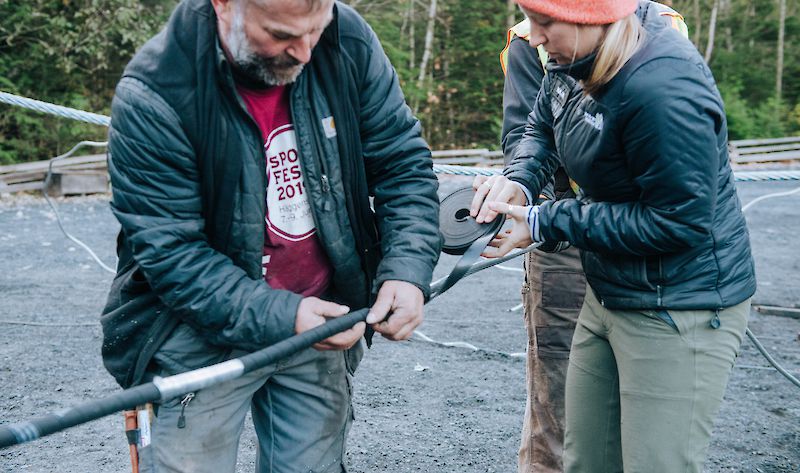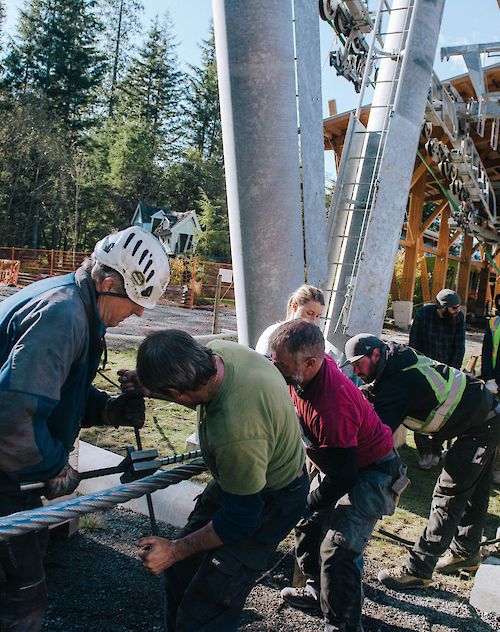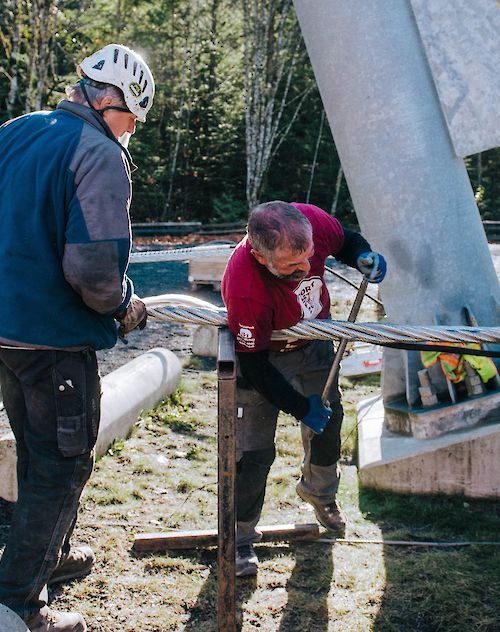 The original damaged cable has now all been removed from the line and will be sent to be melted down at a steel foundry so it can be re-used in future steel products.
The production and shipping of thirty new cabins from CWA in Switzerland is on schedule and we are still anticipating an early spring re-opening.
Video: ES Media with drone footage by TOPO Films
Photos: Haley Lorraine Photography