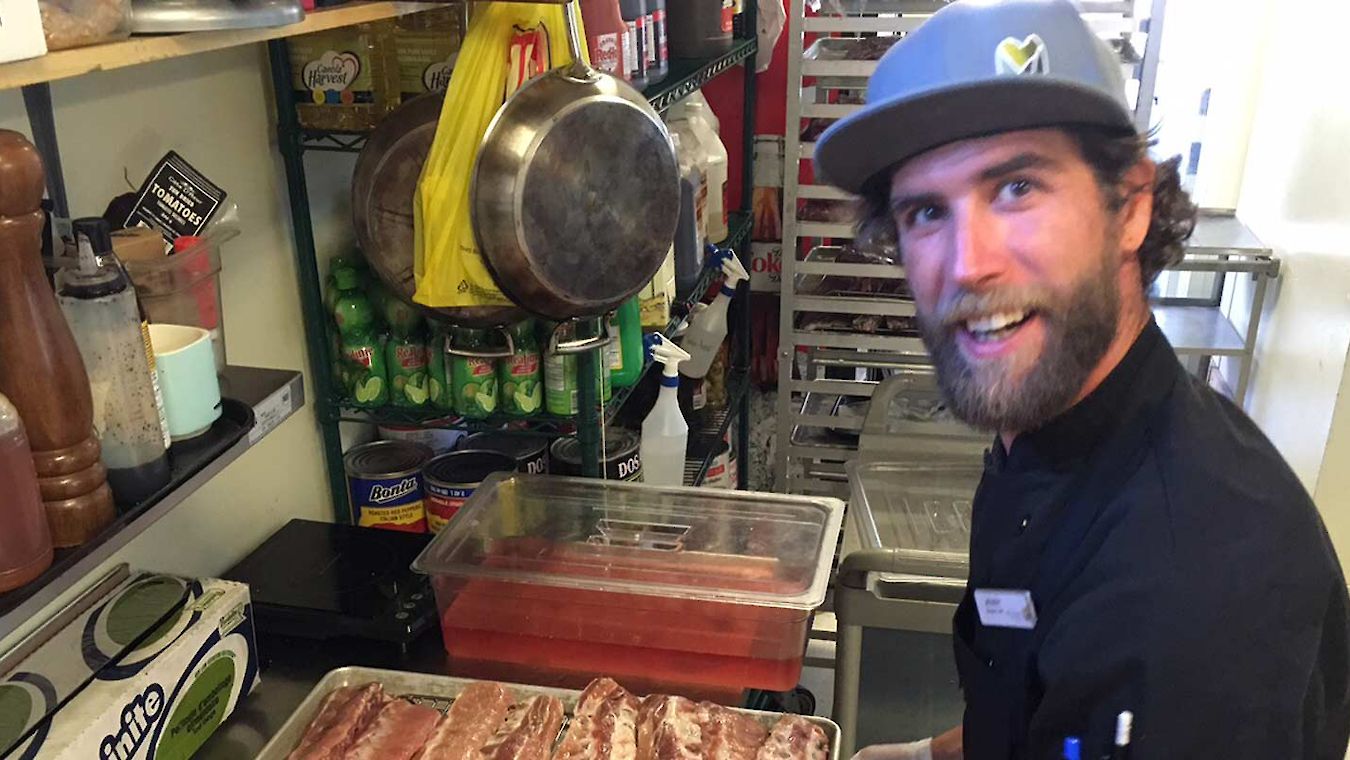 Chef Challenge profile: Jessy Ash
27 January, 2017
Watch the Chef Challenge in our Summit Lodge | Sunday, February 5 | 1-3PM
Jessy Ash joined our Food and Beverage team in December 2015 as our Catering Sous Chef. Jessy leads the F&B team for weddings and other catered events as well as our wine pairing and holiday dinners. Get to know Jessy through this interview and wage your bets! See you Sunday, February 5 from 1-3pm. Read Brennan's interview here.
Where did you grow up and how did you get to Squamish?
I grew up in a small mining town in northern Quebec. The town has a population of 5000 people. It was a very outdoorsy place, but not much opportunity there apart from mining jobs. So, I moved to Montreal to study chemistry in university.
University
I love science and I was always strong in maths and sciences. But after my first year, I realized that I wasn't interested in the career options. I spoke to a career counsellor and told her that I enjoy cooking. She made me realize that cooking was closely related to chemistry and I enrolled at Institut de tourisme et d'hôtellerie du Québec (ITHQ). I loved it from the first day.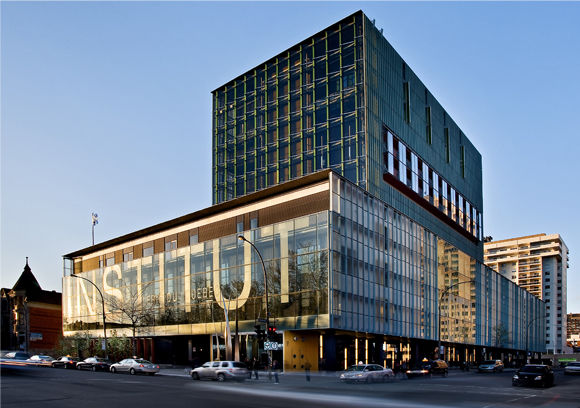 Moving to BC
I visited Whistler when I was 18 and always wanted to get back but I knew that if I moved right away, I would never go to school, haha. So, I studied 2 years of chemistry, then 3 years at ITHQ. After graduating, I gained a lot of experience working in the industry. I finally moved to BC in 2008. I lived in White Rock with my partner and worked at The Washington Ave. Grill (WAG).  I helped open Hawthorne Beer & Bistro as well as The Cabin. Over 5 years, I was the Chef and Manager at a number of restaurants around the Lower Mainland with the Pacific Northcoast Restaurant Group. My lifestyle soon became very intense and busy and I had just started a family. I though to myself,This isn't why I moved to BC. In 2013, we moved to Whistler and I worked there for several years. In 2014, I moved down to Squamish and began working at the Sea to Sky Gondola in December.
What are you favourite activities/events at the gondola?
Wine pairing dinners are fun. We get to be creative, guests are relaxing and taking the time to enjoy the meals and spend time with one another.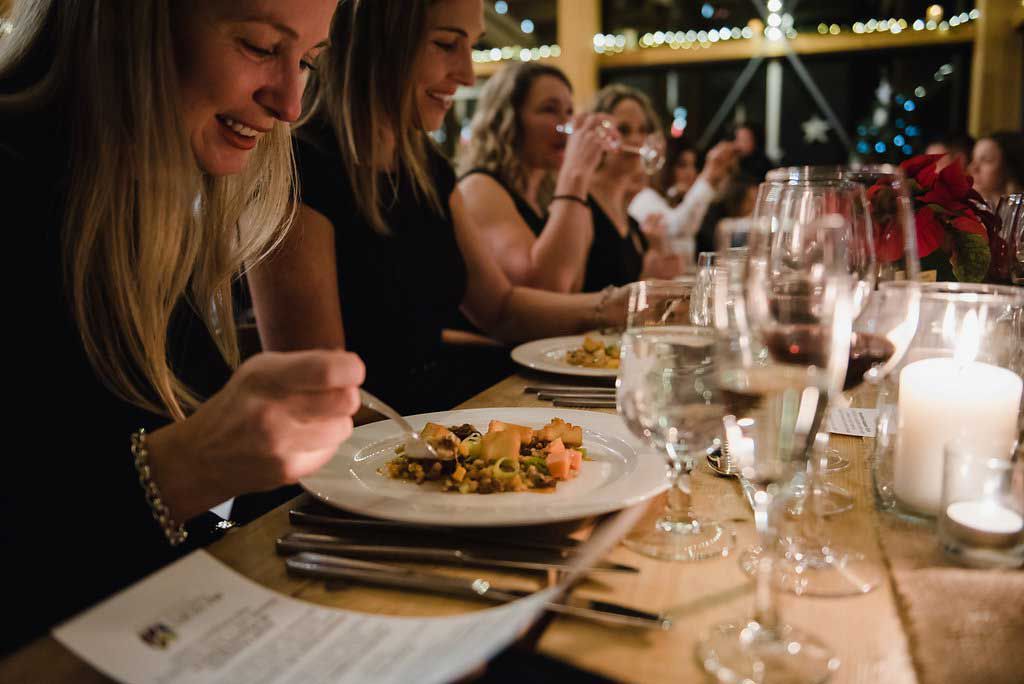 What passions do you explore on the evenings/weekends?
I play a lot of music. I play guitar with friends. We write songs and sing by the fire. It's another creative outlet for me. I also like to hang out with my kids; we go ice skating, ride bikes etc. I also enjoy snowboarding and mountain biking.
In the spirit of Canada's 150th birthday this year, tell us about your Canadian heritage.
My dad's parents are actually from Syria. My grandfather on that side was also a chef! He cooked for work camps like logging sites etc. As for my mom's family, I think they followed the traditional path from France to Quebec and Montreal. Both my parents were born in Quebec.
Most worthwhile investment you've ever made?
Studying culinary arts. It keeps me happy. Sometimes it doesn't feel like work. Also having kids - it's a big investment, but it keeps you grounded and reminds you of what's important in life; that the simple things can bring you happiness.
Who/Where was the most influential on your cooking skills?
From Charles Hughes (a.k.a. Chuck Hughes). He's a celebrity Chef now, he won Iron Chef America against Bobby Flay. We both studied at ITHQ together at the same time. After school we worked together at the same restaurants. Charles was a bit older than me, had more cooking experience and had a big heart. He didn't mind sharing knowledge and he taught me a lot. He taught me how fun cooking can be. We could talk about food - or something specific like a red pepper - for hours.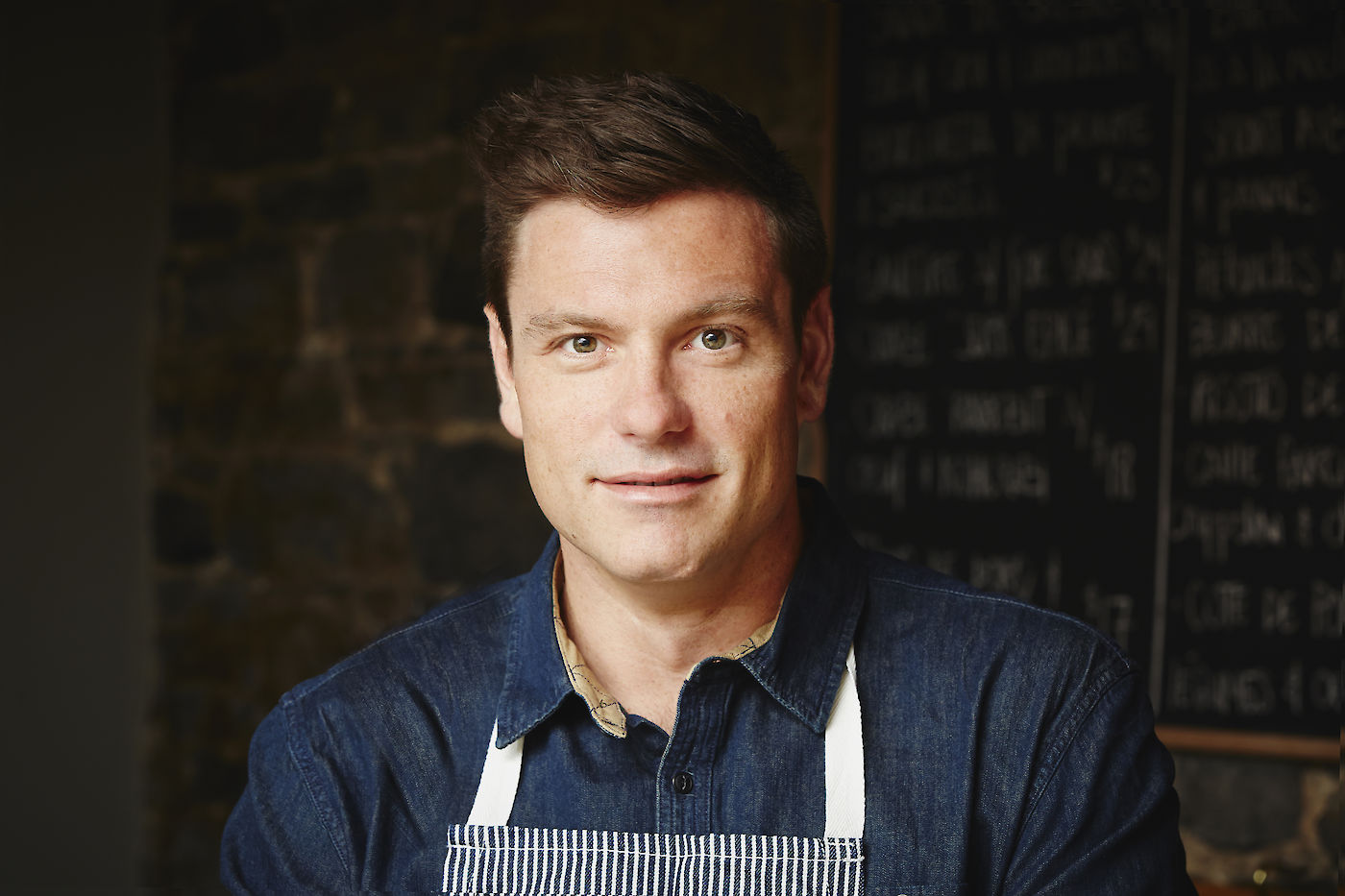 If people had to teach themselves better cooking, what would you suggest?
Develop your palate. It has to be with someone who already has a developed palate and knows what to point out to you, but it will help you with all your cooking.Test and practice using your palate. This way you will be able to taste all the important tastes to have in a dish (bitter, salty, sweet, sour, umami) and figure out when and what you need to balance out the dish.
What are common mistakes you see often, even at professional level?
Temperature, overcooking or over-seasoning. Not respecting the product itself and not letting the true flavour come out. That's why many chefs want to have the best products. Some restaurants sacrifice quality for the end dollar. That's another thing that Chuck Hughes taught me; that quality of your ingredients is crucial. He's okay with refusing to use subpar products.
Surprisingly good combinations?
Squash and feta. As well as smokiness and sweet flavours.
Your worst mistake in the kitchen?
Thinking you know everything or that you're better than everyone else on your kitchen team.That was me right out of school haha, but I quickly crashed and realized that I will never stop learning. In order to receive, you have to give and open up to others. I can't do it all on my own and sharing as a team is so important.
What do you think are the strengths of your competitor?
He has determination and will try hard. He's competitive. He has a great smile - could distract the judges. He has grey hair in his beard, so that shows some experience ;)
What are the weaknesses of your competitor?
Who, my enemy? Oops - I mean, Brennan? Haha. Well, despite the great smile, I think he's a little scared so he might be a kinda shaky the day of.
Advice to aspiring chefs
Food touches everyone. Everyone eats - more than three times a day! You'll never run out of work and the skills are transferable. You can travel and work. You can't necessarily do that with other types of careers, like a doctor, where licensing changes across borders.
If you're thinking about working for us at the gondola, I'd recommend it for several reasons:
You will get great support from our kitchen team and the company.
There is a lot of knowledge within the team. We have a number of experienced cooks. This doesn't happen very often in other restaurants where you have chefs like Barb Foster, Seb, Brennan and myself in one place. Normally you might have one of those experienced chefs in one restaurant.
We're helpful teachers. It's a passion for all of us and we are happy to teach, that's why we've come to a place like the Sea to Sky Gondola.That doesn't happen at all resaurants. Some of them don't want to share with one another, they can be competitive and closed off.
We're all family here. We go through a number of emotions together over each season so we grow together and look out for eachother.