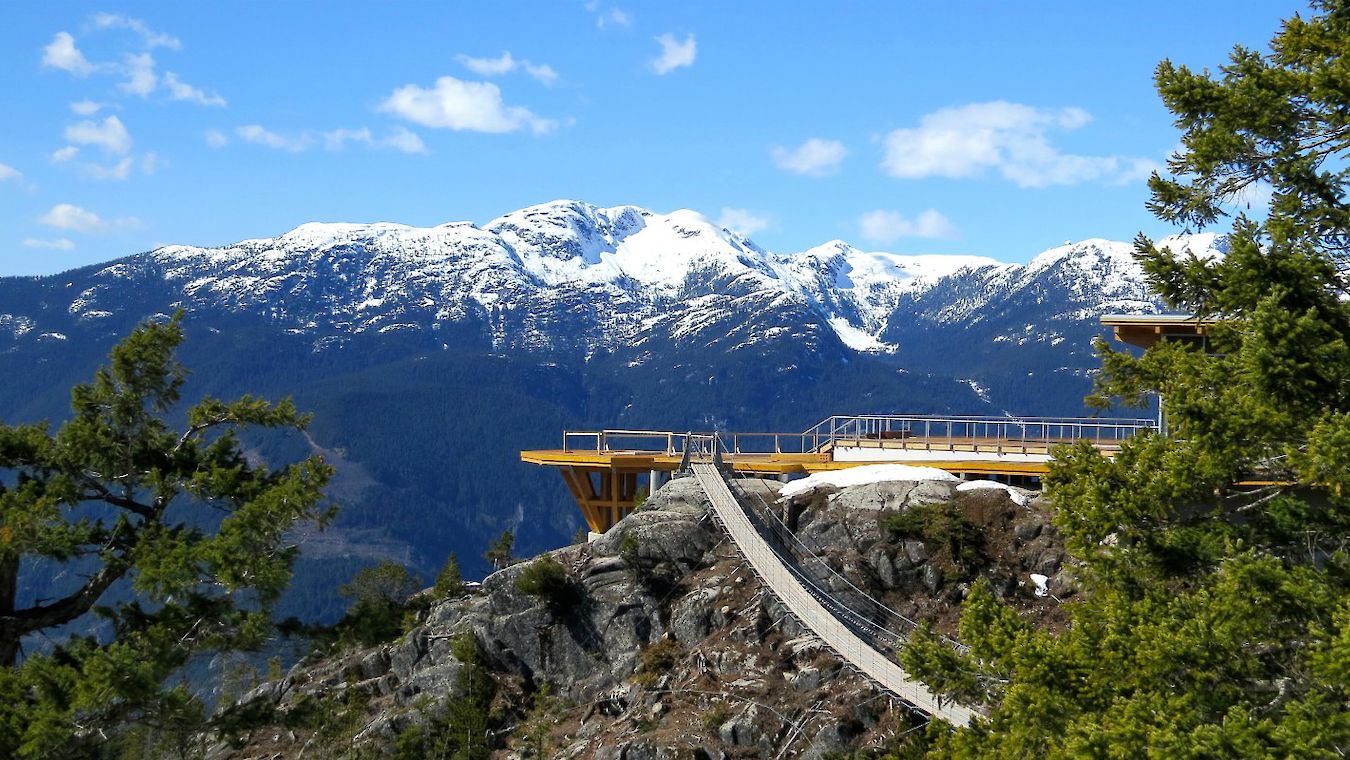 Beyond a sightseeing lift
02 April, 2014
BC's Newest Tourist Attraction opens for Inaugural Season on May 16th.
With soaring peaks, turquoise waters, gleaming glaciers and shrouded in mysterious coastal forests, British Columbia's dramatic Sea to Sky corridor beckons adventurers from all over the world to explore its hundreds of trails, mountains, and creeks.
Welcoming visitors to experience Adventure by Nature, the marvellous new Sea to Sky Gondola will become the focal point for tourism and outdoor recreation in and around the town of Squamish. Safely transporting sightseers and visitors and adventurers 850 vertical metres (1,900 feet) skyward from the architecturally impressive Highway 99 Base Camp, the Sea to Sky Gondola will operate year-round and provide aerial views of Howe Sound Fjord, the Stawamus Chief, and the spectacular Diamond Head region of Garibaldi Park. It's rare, indeed, to find such a stunning meeting place of mountain and ocean, anywhere in the world.
Located just a 45 minute drive from Vancouver, the Sea to Sky Gondola opens up new horizons to anyone adventurous in mind, body, or spirit. "Access the Inaccessible" and discover perspectives you never thought you'd see via the network of newly graded/constructed walking and hiking trails suitable for all ages and fitness levels, including wheelchair access.
By offering economic, cultural, and recreational opportunities, the $22M Sea to Sky Gondola will be a transformative, and iconic project for local residents and the adjoining First Nations band. It's not surprising that renowned athletes, mountaineers, artists and many others call it home!
May 16 is Opening Day for the Sea to Sky Gondola. Special sneak peek media preview tours are in the works, now. Stay tuned for details.