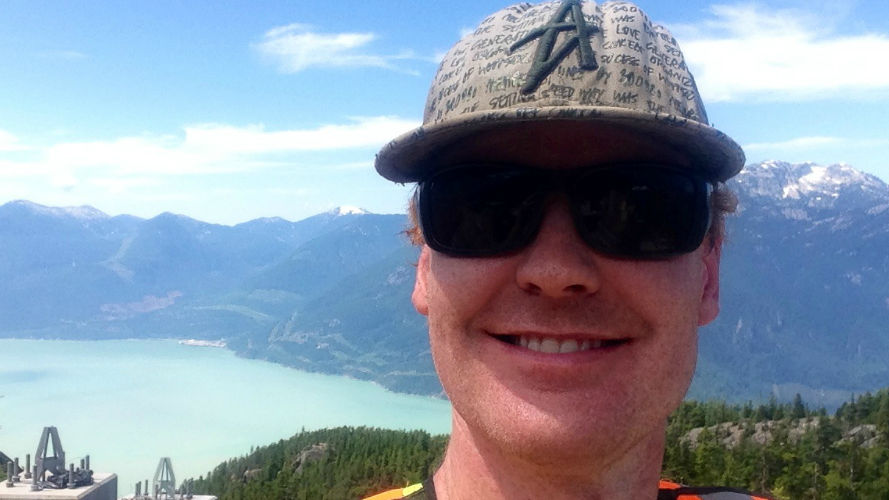 Behind The Scenes: "Big-Red-Ted" Tempany Building the Trails
29 July, 2013
Sea to Sky Gondola is happy to announce Ted Tempany and Dream Wizards' involvement with the Gondola project.
Ted is well-known for building popular downhill mountain-biking trails, such as Half Nelson and Full Nelson, throughout the Sea to Sky corridor and beyond.  Our intern, Caitlin, was able to ask Ted some questions about his experience and his current work on the Sea to Sky Gondola trails, so we could share the news with you!
How did you get started building trails in Squamish?
I started doing trail maintenance and building trails in Squamish over 15 years ago.  Dream Wizards has traveled the world building slopestyle courses, big mountain events and movie segments for the world's best professional mountain bike riders.
What are some of well-known trails you have built?
We just recently completed another 6km of single track climbing trails on Diamondhead just this past winter. The climb takes riders up past Full Nelson, Upper DP, AM and beyond the top of Half Nelson. The Stl'lhalem Sintl' Trail is now 8.5km long and we hope to take it to the top in the near future. The Sea to Sky Trail is another project we have constructed short sections over the last couple years. We have been fortunate to work with BC Parks on several trail improvement projects in Garibaldi Provincial Park, Nairn and Stawamus Chief Backside Trail.
Tell us about some of the trails you are building for the gondola project?
Dream Wizards is stoked to be part of the trail building for the Sea to Sky Gondola project. We are currently working on two loops at the top station. The Spirit Loop will feature a Suspension bridge and offer some great views of Sky Pilot. It will be accessible to all users with a wide tread and low grades. The Panorama Loop will take users along a high granite ridge line to views of Atwell, Mamquam and a viewing platform overlooking the Chief.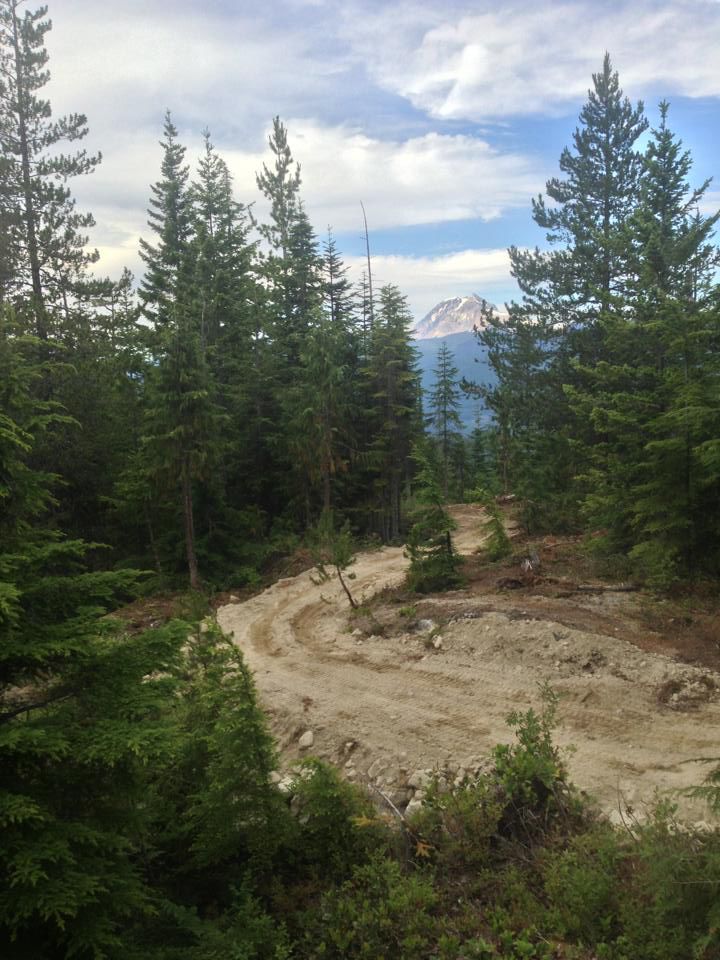 Views to Atwell Peak from the 1.6km Panorama Interpretive Loop trail. Photo credit Ted Tempany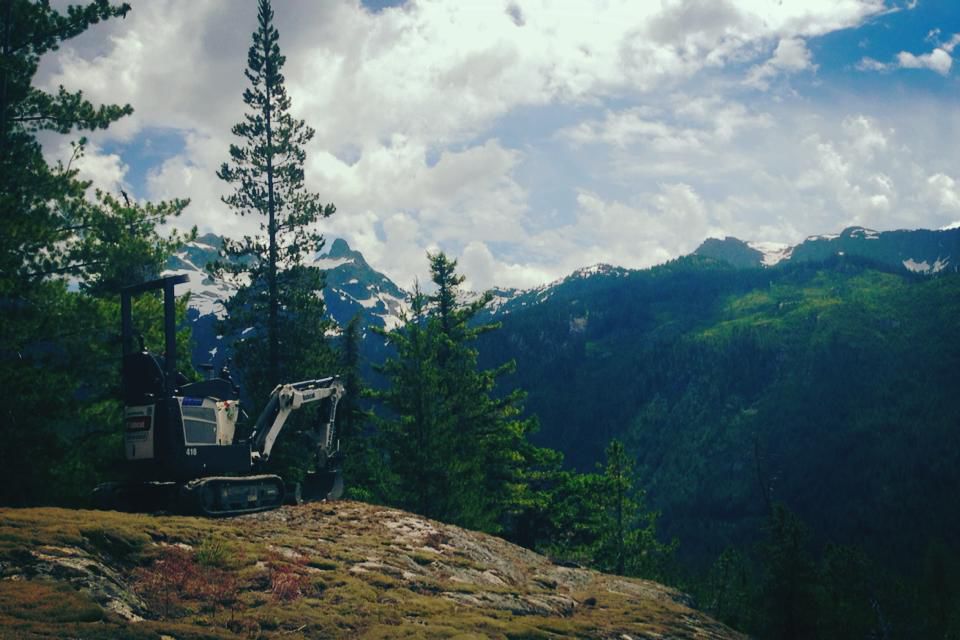 Enjoying the workplace view. Photo Credit Ted Tempany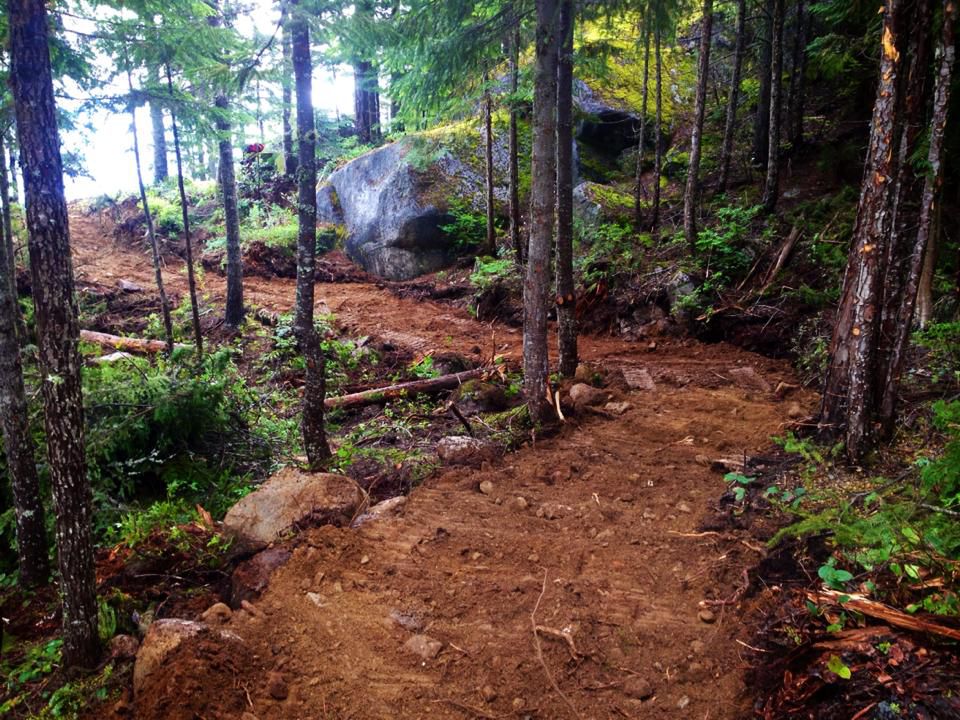 First Nations Spirit Trail. Photo credit Ted Tempany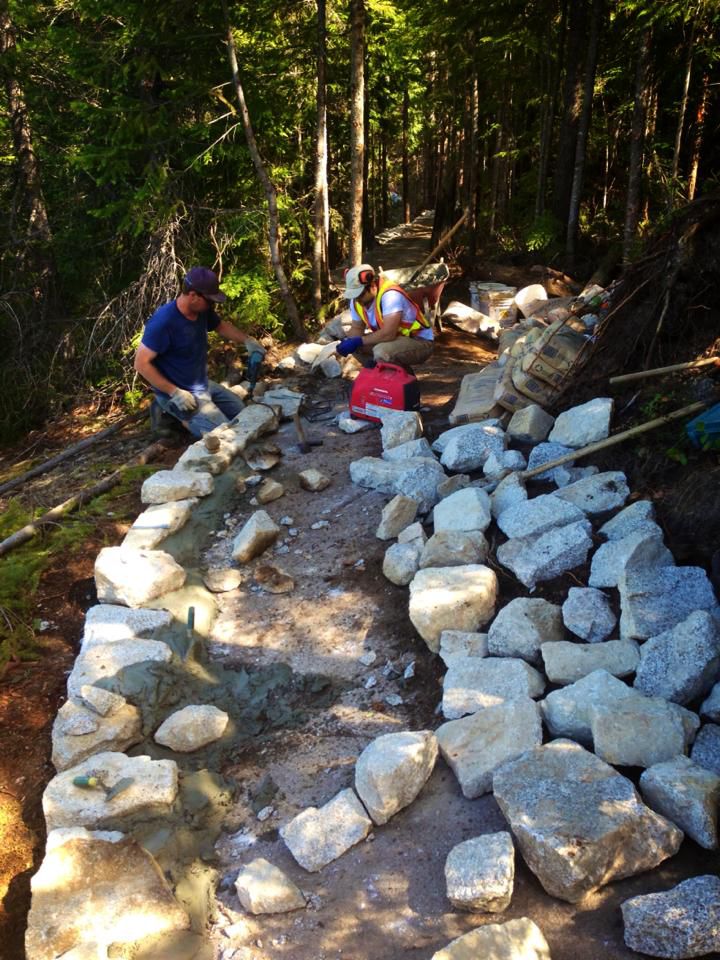 Putting the puzzle together. Photo credit Ted Tempany