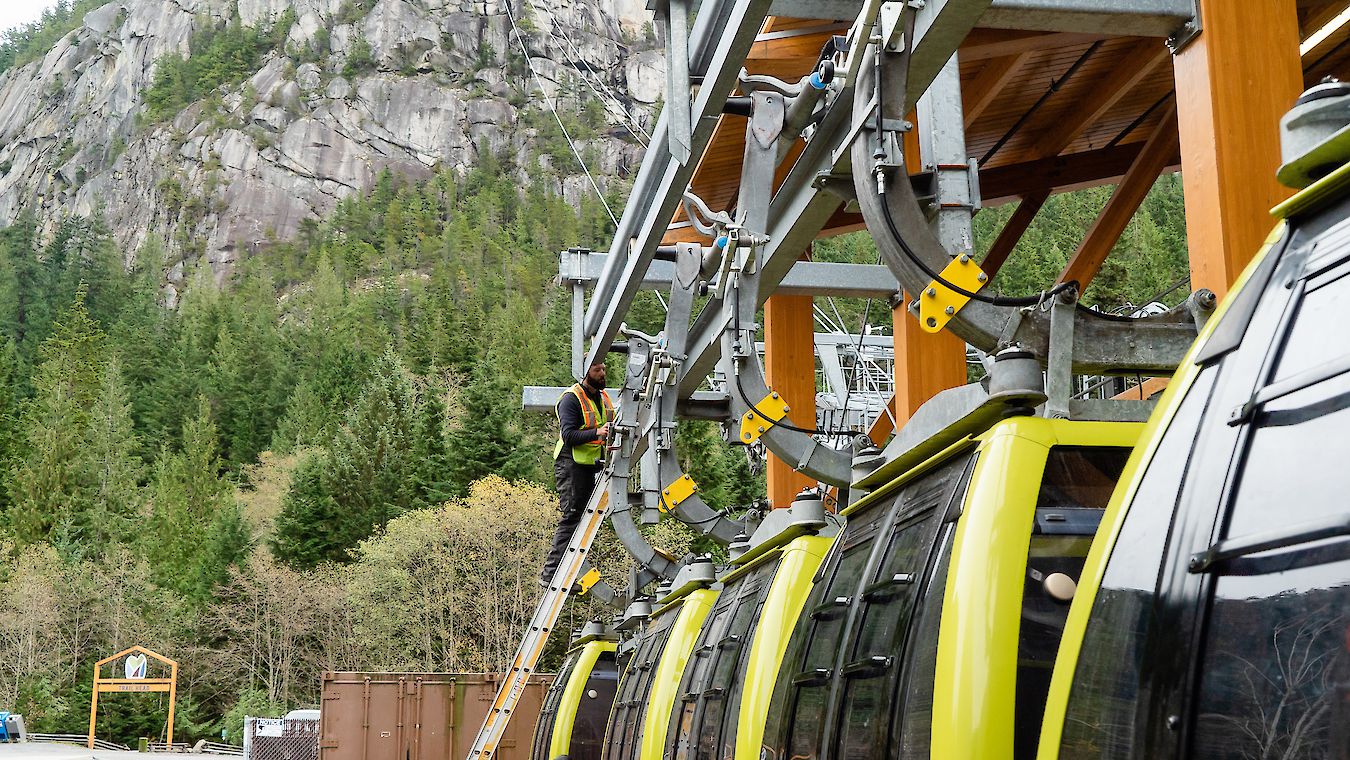 A Silver Lining
07 November, 2019
A silver lining emerges on the journey to reopening. Limited cabins installed on the new cable as the rebuild continues.
Following the incident on August 10th, we were aware that a number of the gondola cabins were undamaged by the act of vandalism. Several cabins were on the upper spans of the gondola line that remained suspended in the air and several more were safely in the top and bottom stations. We can now confirm that we have nine cabins which have been inspected, tested and certified to be installed on the new cable. The testing and inspections were completed by engineers at Doppelymayr's Kelowna facility and delivered back to the gondola base on October 28th.
All of the damaged cabins that were not certified for re-use, as well as the entire damaged haul rope, have been recycled by a local Squamish metal recycling company.
In the coming weeks, Doppelmayr and Technical Safety BC will be on site to conduct acceptance testing. Once testing is complete, the gondolas will be approved to carry staff and contractors while maintenance continues and we await the delivery of thirty new cabins from Switzerland.
The thirty new cabins will be installed for our early spring reopening. Sea to Sky Gondola was built to carry forty cabins and now when the business eventually requires greater volume, we will have the ability to go up to our full capacity.
This is another key milestone in our journey to reopening and we are still on track for early spring 2020.
Read more about the incident on August 10, 2019, and follow along on past instalments of our Journey to Rebuild.
Video: ES Media